Mobility Matters - 2022 Summer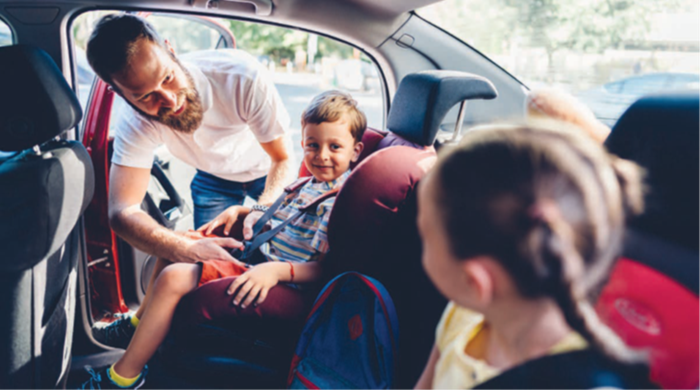 Roadway safety is an important element of an efficient transportation system. Drive Aware North Texas is a new regional effort that encourages motorists to focus on the road so drivers and passengers alike can reach their destinations safely.
As transportation continues to emerge from the pandemic, there are opportunities to improve on the operation of the system. Adding capacity is one way to meet the needs of the growing population. But just as important to a reliable system is safety.

The North Central Texas Council of Governments has undertaken an effort to make the roads safer by addressing leading causes of serious crashes, with the launch of the Drive Aware North Texas campaign. This is an educational campaign aimed at improving negative driver behaviors that are the leading contributing factors for serious‑injury and fatality crashes in North Texas.

NCTCOG and its transportation partners work daily to ensure the transportation system provides residents with the capacity needed as the region grows. While roadway construction and maintenance are visible contributors to system reliability, safety is also a significant part of the equation. Drive Aware North Texas encourages motorists to be part of the solution to safer roadways by avoiding certain risky behaviors while behind the wheel.

The campaign website focuses on four main causes of serious and fatal traffic incidents: speeding, impaired driving, distracted driving and wrong‑way driving. It examines five years of data related to each category, including crashes by time of day and gender, presenting the data in easy‑to‑read graphs on the campaign website, www.driveawarentx.org.
Speeding
Speeding crashes occur when drivers either exceed speed limits or drive at unsafe speeds for road conditions. Speeding was an identified factor in over 150,000 crashes, including 1,252 fatal crashes, and 4,619 suspected serious-injury crashes from 2016‑ 2020. While speeding can cause serious crashes any time of day, the most common time for them to occur was during the evening commute.



Impaired Driving
Driver impairment – by alcohol, illegal drugs, legal medication or drowsiness – has remained a leading contributing factor in serious roadway crashes in both Texas and the region. Although driver impairment continues to be a significant problem in North Texas, there is some good news. The number of crashes involving impaired driving decreased by 4% from 2016‑2020. There was also a decline in the number of crashes where medication was a factor. Alcohol remains the leading cause in this category. But there are fewer alcohol‑related serious‑injury and fatal crashes than in 2016, according to the data.
Distracted Driving
Distracted driving includes any activity that takes a driver's attention away from the roadway. Distractions can include texting, talking on a mobile device, using social media, eating, drinking, adjusting the radio and even talking to passengers. There were over 77,000 distracted driving crashes in the region from 2016‑2020, with most occurring in the early evening, according to the data. Drivers are encouraged to focus on operating the vehicle to help make roads safer for everyone.

Here are a few things to remember before getting behind the wheel:

• Always give driving your full attention.

• Pull off the road entirely and come to a complete stop before talking or texting on your device.

• Put your phone away, turn it off, or use an app to block texts and calls while driving.

• Tell friends, family and coworkers you won't respond to texts or calls while driving.

• Remember that all distractions are dangerous, so pay full attention when behind the wheel.
Wrong‑Way Driving
Wrong‑way driving incidents occur less frequently, but when they happen, they are more likely to result in serious injuries or fatalities than the other main causes. Between 2016 and 2020, over 3,500 wrong‑way driving crashes occurred in North Texas. NCTCOG continues to work with its transportation partners to implement the Wrong‑Way
Driving Mitigation Program, which focuses on preventing incidents where a driver enters a limited access facility in the wrong direction by installing low-cost wrong‑way driving countermeasures at known hotspots.

By avoiding risky behaviors while driving and paying attention to the road in front of them, North Texans can make the transportation system safer for themselves and their neighbors. To learn more about the Drive Aware North campaign, visit www.driveawarentx.org.
The Regional Transportation Council recently approved an update of Mobility 2045, NCTCOG's current long‑range Metropolitan Transportation Plan, which guides the spending of federal and state transportation funds based on regional goals. The $148.3 billion Mobility 2045: 2022 Update makes recommendations for transportation improvements over the next 20‑plus years through policies, programs and projects designed to improve regional mobility and increase efficiency, safety and system capacity.

Now that the RTC has approved the plan, the US Department of Transportation must determine if the plan complies with federal air quality regulations which will allow the proposed current and future transportation projects to proceed. Learn more about the update at: www.nctcog.org/PlaninProgress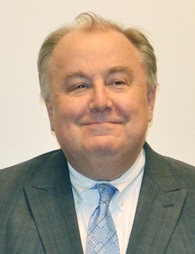 A Message From Michael Morris, P.E., Director of Transportation
Two years ago, as North Texas joined the fight against a global pandemic, our freeway volumes declined nearly 30%. A logical conclusion at the time was the drop in traffic would lead to safer roads. But people were driving faster and more aggressively and facing less police enforcement. The results were devastating.

The Texas Department of Transportation has asked the North Central Texas Council of Governments and the state's 22 other Metropolitan Planning Organizations to help make the transportation system safer. Through the TxDOT/MPO Safety Task Force, the state's MPOs are collaborating with TxDOT to develop impactful solutions from
the implementation of dozens of safety counter measures.

TxDOT's goal is ambitious: Reduce the number of deaths on the state's roads by 50% by 2035 and eliminate them entirely by 2050. To accomplish such an immense task will take everyone, from the agencies who plan and build projects to the experts who deal with crash scenes every day and the motorists who operate vehicles on our public roadways.

There are improvements the task force can Implement now to make a significant difference. Wider shoulders would provide a cushion for disabled vehicles. Cable barriers on freeways may prevent head‑on collisions. Intersection enhancements such as better lighting and pavement markings at crosswalks will help bicyclists and pedestrians.

Technological advancements that allow vehicles to communicate with one another and the surrounding infrastructure represent longer‑term safety improvements.

NCTCOG can also help by being a true partner of first responders, making their jobs easier. We have trained thousands of emergency workers and managers through our traffic incident management courses. This effort provides workers with the necessary knowledge, while promoting coordination among our region's agencies, to ensure roadway incidents are safely and efficiently handled.

Additionally, first responders need the best equipment to keep them safe and productive while working to clear the roads and enforce the rules to improve safety. Last year, the Regional Transportation Council awarded funding to emergency response agencies across the region to help them buy equipment to make crash scenes safer for emergency personnel and reduce secondary crashes.

NCTCOG is also bringing attention to saving lives through the implementation of regional safety campaigns such as Drive Aware North Texas. This campaign aims to spotlight safety and help reduce fatalities by improving negative driver behaviors such as speeding, a factor in 34% of Texas roadway deaths in 2021, according to TxDOT.

We won't eliminate all fatalities tomorrow. But by working with our local and state partners, applying the recommendations from the safety task force and using common sense when we get behind the wheel, we can ensure a safer future for all.

The message to drivers is simple: Always wear your seat belt, drive responsibly and eliminate distractions. After all … mobility matters.
Arlington Mayor Brings Valued Experience With Pandemic-Age Insight to Role With Regional Transportation Council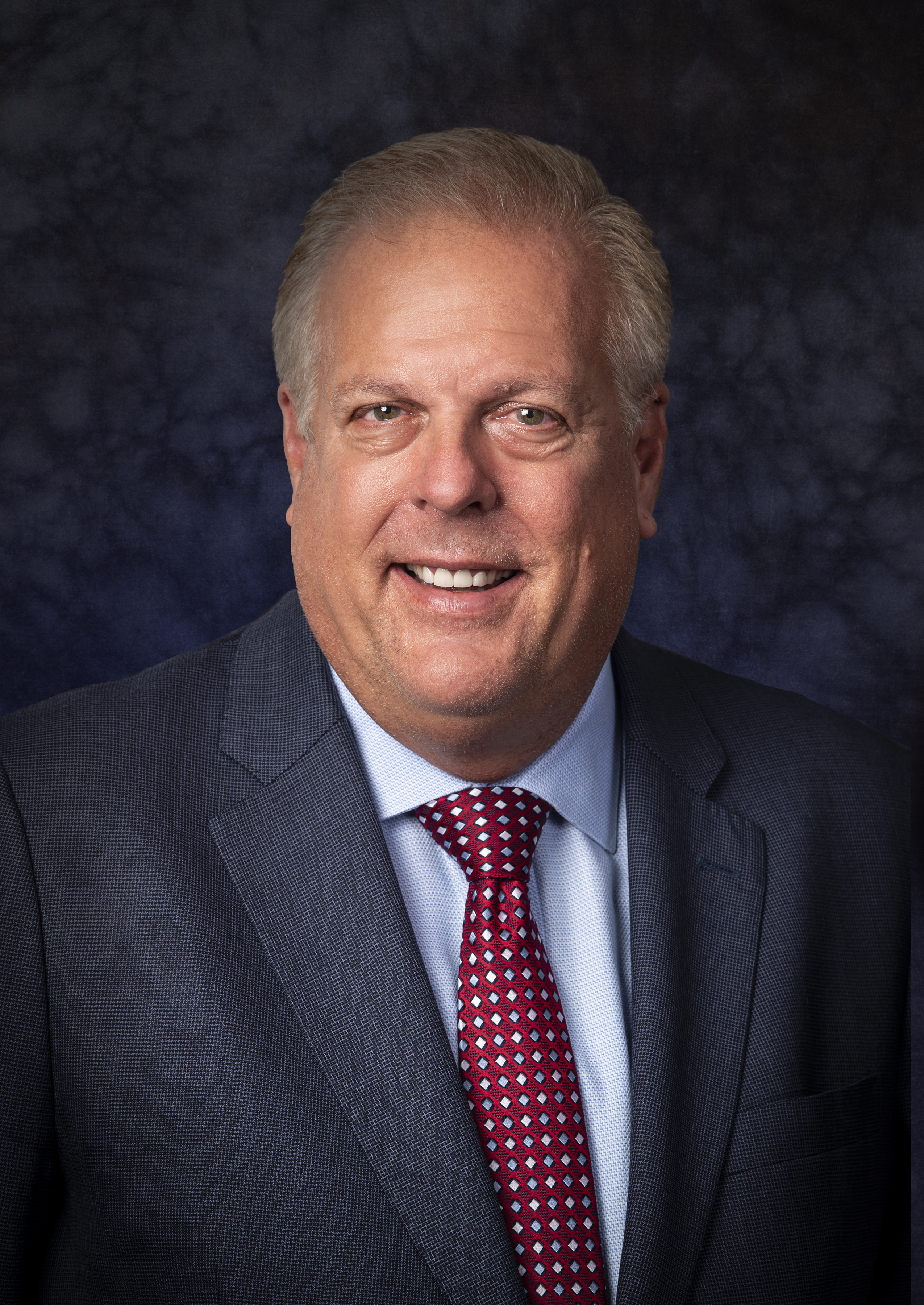 Regional Transportation Council
Member Profile Jim Ross, Mayor, City of Arlington
When Jim Ross was elected mayor of Arlington in 2021, he was thrust into a situation few had experienced. He had to learn to be a public official in the middle of a pandemic. Ross hadn't run for political office before.

Not the school board.

Not county commissioner.

Certainly not mayor.

"I guess my biggest challenge was, 'How in the world do I do this mayor gig?'" he said.

Learning how to lead a city in a largely virtual environment was not easy, especially for someone who values connections so much.

"I'm a big believer in relationships, and it's tough to develop and nurture good relationships with people when we're always having to do it via Zoom or Teams or on the phone," he said. "I'm one of those people, I love face‑to‑face meetings."

Ross was familiar with COVID challenges, especially as the owner of a fine‑dining restaurant in Arlington's Entertainment District.

He has been in the restaurant business since 2017, when he purchased Mercury Chophouse – Arlington. He bought out his business partner in early 2020. Two months later, the pandemic hit.

"It shut us down," he said. "Completely."

He tried curbside delivery, but it didn't work for a restaurant on the ninth floor of a building in the Entertainment District whose customers come to enjoy tremendous views of the city as well as great food.

"I remember thinking: 'What in the world have I done?'' Ross said. "It was the relationships with the community that got us through."

Difficult circumstances were nothing new to Ross, a former Arlington police officer who didn't graduate from college until he was 35.

"I took the path of most resistance, I guess," he said. "I grew up inner city Detroit, dropped out of college and joined the Marine Corps, spent four years as a Marine in the late '70s and early '80s, then came to Arlington."

During a 13‑year career with the Arlington Police Department, Ross served in numerous capacities. He was a member of the department's first full‑time Special Operations Unit (SWAT), taught self‑defense and physical fitness at the police academy and spent over six years investigating illegal narcotics trafficking.

In 1996, he shifted gears and entered law school, graduating at 38. During his 10 ten years of practice, he focused on environmental law. In 2009, Ross opened his own practice.

Maybe learning to be mayor of the region's third‑largest city or the intricacies of the transportation industry was not as difficult as Ross would have expected. He has been a member of the Regional Transportation Council since 2021 and has jumped right into some important assignments.

Ross has been appointed co‑chair of the infrastructure implementation task force with the US Conference of Mayors. He and New Orleans Mayor LaToya Cantrell will develop programs to educate mayors across the nation on how to use the Bipartisan Infrastructure Law's funding. President Joe Biden signed this five‑year transportation reauthorization legislation into law last November.

"So, that's pretty exciting for me because we have to have a solid infrastructure to have job growth," he said. "We have to have a solid infrastructure to have good education. The roadways, the bridges, the waterways, all of those things are what connect us all. And it's important to understand how we get people around."

In Arlington, Ross sees two distinct types of transportation issues: getting people around the city and moving them in and out of the city. From a public transportation perspective, the city effectively moves people within Arlington with options such as Via ride share, he said.

The high‑speed rail project planned for the heart of the region would be an important way to get people in and out of the city, he said. In Ross' mind, there are very few things that will rival the impact of high‑speed rail, which is being pursued through the heart of North Texas as well as throughout the state.

"I think it's going to have a huge economic impact with all of DFW, not just the three cities that are connected," he said. "You're going to have people from the Mid‑ Cities come down to Arlington to catch that rail system and go to Fort Worth or Dallas, and other places. … It's going to be a huge benefit for all of North Texas."

This innovation would represent a significant shift in how people connect in North Texas.

Change has been a theme throughout Ross' career. A common thread that has led to his success along the way is a connection with those around him.

"Relationships matter," he said. "It doesn't matter if you're the best restauranteur, the best chef, the best plumber, the best lawyer, the best carpenter, journalist, the best anything. If you don't know how to develop and nurture relationships, you're never going to reach your true potential."
North Texas is a rapidly growing region that will need a range of transportation options to serve the public in the years to come. As the region grows to more than 11 million by 2045, it will require a maturing transportation system of roads, public transportation and bicycle and pedestrian facilities complemented by local policies and programs to enhance infrastructure investment.

This table compares key transportation funding categories between the FAST Act and IIJA. The FAST Act expired in 2020 and was extended through 2021.
North Texas has funding and flexibility to meet the region's evolving needs thanks to the Infrastructure Investment and Jobs Act (IIJA), signed into law by President Joe Biden last November. Commonly referred to as the Bipartisan Infrastructure Law, this legislation reauthorized the nation's transportation system for the next five years.

The Bipartisan Infrastructure Law provides federal funding for improving basic infrastructure such as highways, roads, bridges, airports, rail, highway safety and transit programs with $567.5 billion through fiscal year 2026. The law also includes funding for upgrading broadband, electric vehicle infrastructure, addressing greenhouse gas emissions, climate resilience and environmental justice. The pandemic underscored the importance of widespread remote connectivity, as employers and employees relied on high‑speed internet to stay connected. The new law directs funding to help boost broadband access in rural and underserved communities across the nation.

The IIJA increases surface transportation funds by 56% in comparison to the Fixing America's Surface Transportation Act, which provided $305 billion over five years. States will now receive $351 billion for highways over five years with funding from the Highway Trust Fund and General Fund. Texas is projected to receive almost $28 billion for federal‑aid highway apportioned programs and $537 million for bridge replacement and repairs over five years.

These funds are not designed as a short‑term economic stimulus, but as investments made over a number of years. In fact, most of the funding is dedicated to reauthorizing existing programs or providing funding for new programs over the next five years.

Funds will be allocated through dozens of competitive grant programs, where government agencies will pick recipients from applications by state and local governments. NCTCOG has developed a fact sheet to explain the new law. Learn more at www.nctcog.org/factsheets.
NCTCOG is helping the region's public transportation providers with an effort to remind North Texans that public transit is ready to welcome them back.
With employers welcoming back their workers to offices, North Texans can ease into their pre‑pandemic routines by leaving the driving to someone else. The region's three major transit authorities – Dallas Area Rapid Transit (DART), the Denton County Transportation Authority (DCTA) and Trinity Metro – have been providing service throughout the COVID‑19 pandemic. Early on, they were a lifeline to healthcare, pharmacy, grocery store and other "essential"
employees responsible for keeping people healthy and safe.

As the pandemic has evolved, transit providers have continued to serve riders as more become ready to comeback. Data shows people have been steadily returning to transit, a mode of transportation hit especially hard by the pandemic. Bus and train ridership climbed each quarter last year, and weekday ridership made steady gains throughout 2021 after being down by more than 50% at the outset of the pandemic.

Work schedules are not the same as they were pre‑pandemic. Transit providers can serve workers across the region, regardless of their hours. For example, it may be helpful to people doing shift work, running errands after school or traveling to social occasions.

The region's public transportation providers have maintained strict cleaning protocols to keep customers and employees safe. This is a practice that continues, even as people in North Texas and beyond have begun to resume their pre‑pandemic routines.

With gas prices remaining high, now might be a good time for people to board the bus or train again. North Texans may not be able to control gas prices, but they can control how they get around and commute. In addition to saving money by filling the gas tank less often, leaving the driving to someone else is less stressful and allows these riders to use their time more wisely. For some, public transit can be a chance to decompress between a high‑stress job and home life. They can get work done while on their way to the office, answer emails, prepare for their day or just relax.

Not only can transit be less stressful than fighting traffic, but it could also improve the health of riders, especially if they walk or bicycle from transit stop to destination. Bicycles are permitted on all DART, DCTA and Trinity Metro buses and trains.

Not everyone is back in the office full time, and for some, transit may not be the best commuting option all the time.

They can also choose transit activities outside the workday. Maybe they want to ride transit to a sporting event, and do so without the stress of having to find parking. They can take the Trinity Railway Express or DART light rail.

Additionally, taking TEXRail to Dallas Fort Worth International Airport is an easy way for business and leisure travelers to catch a flight without having to find – and pay for – parking. They can also take DART light rail to Dallas Love Field and connect to the terminal by bus.

All three transit providers have modified their bus networks to provide more comprehensive, efficient service. Use one of the region's redesigned bus networks to get to school, a concert, or for a night out with friends.

Flexibility is also key coming out of the pandemic. Those who do not live or work next to a transit stop may choose to combine traditional service with on‑demand micro‑transit options. DART (GoLink) or Trinity Metro (ZIPZones) and DCTA (Via) all offer on‑demand services.

Wherever you need to go in North Texas, leave the driving to someone else and #hopon transit.

-- Images provided by Getty Images, NCTCOG, and Trinity Metro.