Critical Freight Corridors
The North Central Texas Council of Governments is engaged in developing a Regional Critical Urban Freight Corridor system. The goal is to identify important freight corridors that provide critical connectivity to the state freight network and the Primary Highway Freight System. The regional Critical Freight Corridor system will align with The Metropolitan Transportation Plan, The Transportation Improvement Program, and the Ten Year Plan.
The Fixing America's Surface Transportation (FAST) Act (Pub. L. No. 114-94) requires the FHWA Administrator to establish a National Highway Freight Network (NHFN) to strategically direct Federal resources and policies toward improved performance of the NHFN. This network is the focus of funding under the National Highway Freight Program (NHFP) and a significant funding target under the Fostering Advancements in Shipping and Transportation for the Long-term Achievement of National Efficiencies (FASTLANE) Grants Program (Nationally Significant Freight and Highway Projects Program) (23 U.S.C. 117). The NHFN consists of the following four subsystems: (1) the Primary Highway Freight System (PHFS); (2) those portions of the Interstate System not part of the PHFS; (3) Critical Rural Freight Corridors (CRFCs); and (4) Critical Urban Freight Corridors (CUFCs). (23 U.S.C. 167(c)).
CRFCs and CUFCs are important freight corridors that provide critical connectivity to the NHFN. By designating these important corridors, States can strategically direct resources toward improved system performance and efficient movement of freight on the NHFN. The designation of CRFCs and CUFCs will increase the State's NHFN, allowing expanded use of NHFP formula funds and FASTLANE Grant Program funds for eligible projects that support national goals identified in 23 U.S.C. 167(b) and 23 U.S.C. 117(a)(2). Source: Federal Highway Administration, February 2017
Critical Freight Corridors, Maps, and Information
2021 Critical Urban Freight Corridors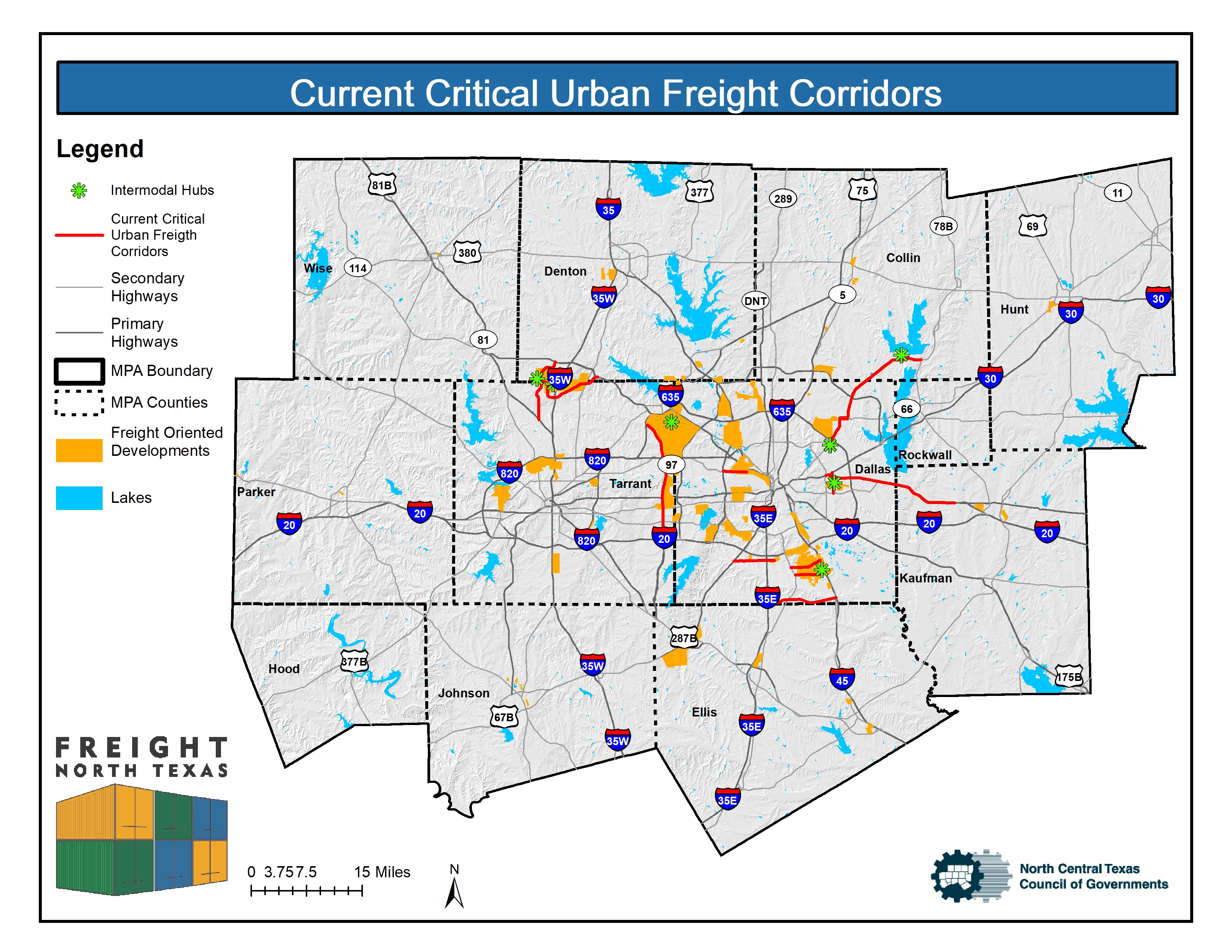 FHWA Primary Freight Highway System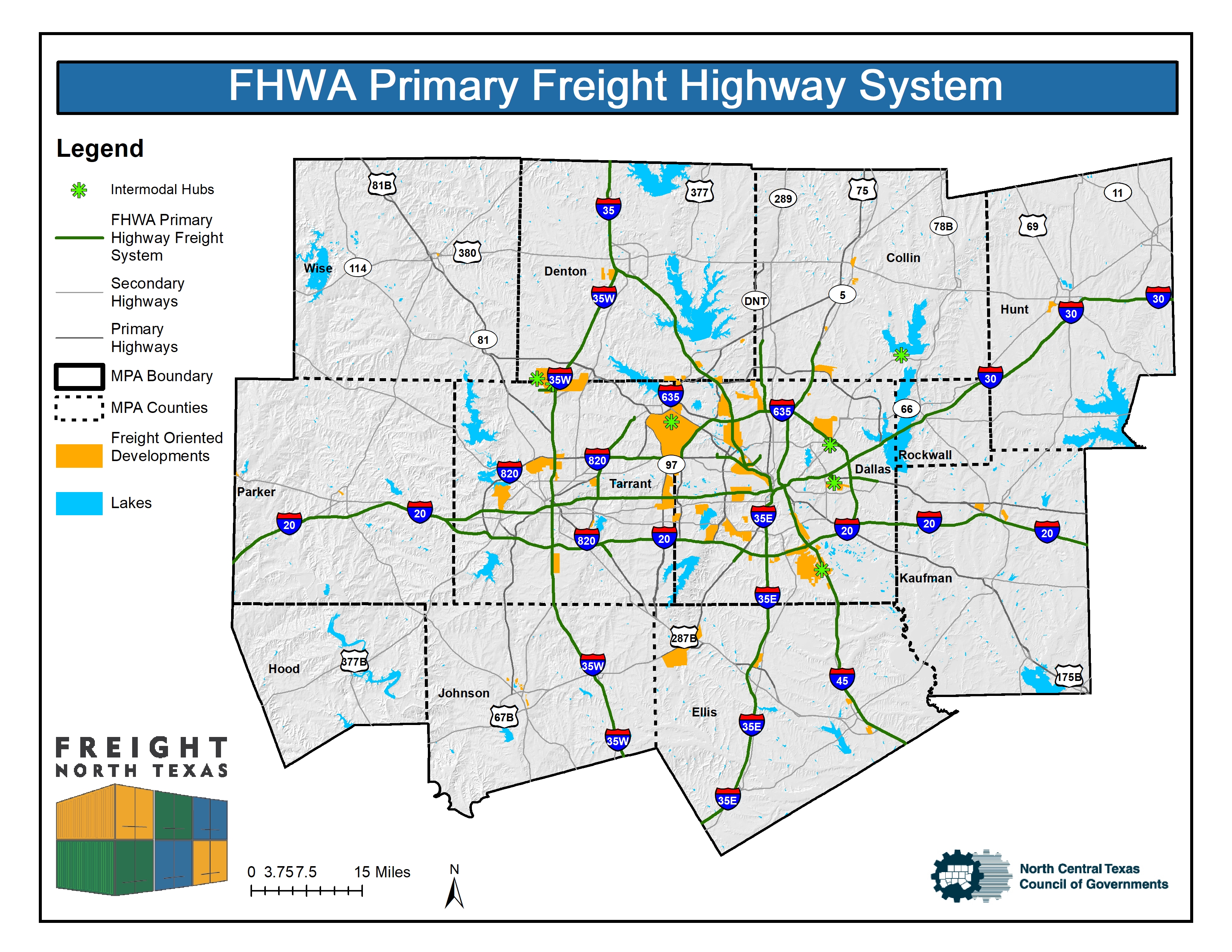 FHWA Primary Highway Freight System and TxDOT Freight Networks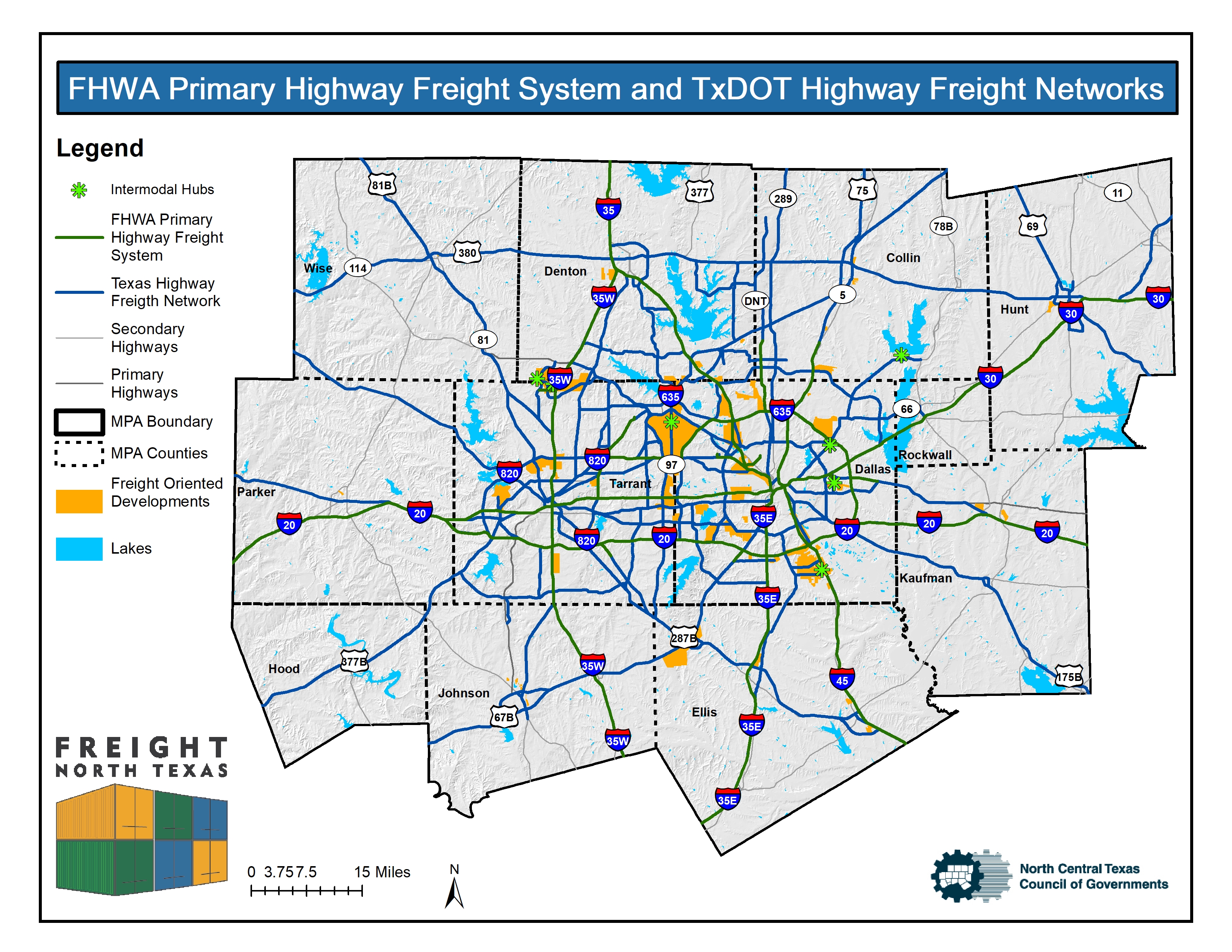 Current Critical Urban Freight Corridors with State Network and National System
Critical Urban Freight Corridor Scorecard