UAS
Please visit the North Texas UAS Website for upcoming Drone Workshop information, operational requirements and guidelines, resources, and much more.

Know Before You Fly Your Drone Workshops
As all communities work together to stop the spread of COVID-19, all workshops are virtual.

Join NCTCOG and UAS professionals for a series of workshops on Drone Awareness. NCTCOG will hold 12 "Know Before You Fly Your Drone" workshops over the next two years in locations throughout North Texas. Learn about where to fly, best practices, rules and regulations, and much more.

The first workshop on January 18, 2020, at NCTCOG offices, was attended by a diverse group of more than 50 participants. Special thanks to all our volunteer speakers and sponsors.

Uncrewed Aircraft Systems
UAS is the uncrewed aircraft and all of the associated support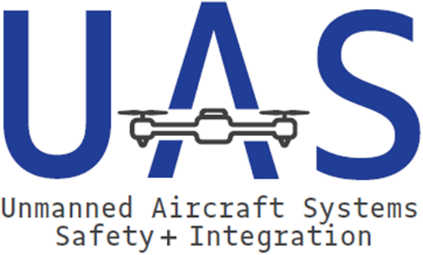 equipment, control station, data links, telemetry, communications and navigation equipment necessary to operate the uncrewed aircraft.
Source: FAA

UAS Task Force
The North Central Texas Council of Governments has convened the North Texas Uncrewed Aircraft Systems (UAS) Safety and Integration Task Force to help mitigate reckless UAS operation and promote the safe integration of UAS technology into the DFW regional airspace. The Task Force is comprised of public-sector representatives at the federal, state, and local levels as well as private-sector representatives from the Aviation and UAS Industries, Academia, Military, and others.
UAS Task Force Meetings
Next Meeting
Tuesday, January 31, 2023
Virtual Meeting

Background
Uncrewed Aircraft Systems (UAS) have been used primarily by the military for many years. As this emerging technology develops, UAS activity is on the rise with benefits expected through a variety of civilian and commercial applications. In 2012, federal legislation required the Federal Aviation Administration (FAA) to safely integrate UAS into the National Air Space by September 2015. In December 2013, the FAA announced the selection of the six public entities that will develop uncrewed aircraft systems research and test sites around the country.

"These congressionally-mandated test sites will conduct critical research into the certification and operational requirements necessary to safely integrate UAS into the national airspace over the next several years. Texas A&M University, Corpus Christi was selected as one of the six sites and plans to develop system safety requirements for UAS vehicles and operations with a goal of protocols and procedures for airworthiness testing." Source: FAA Press Release

In February of 2012, NCTCOG staff published the Uncrewed Aircraft Systems Report, a product of the Regional General Aviation and Heliport System Plan.


December 6, 2022

October 25, 2022

September 27, 2022

August 30, 2022

July 26, 2022

June 28, 2022

May 31, 2022

March 29, 2022

February 22, 2022

January 25, 2022

November 30, 2021

October 26, 2021

September 28, 2021

July 27, 2021

Agenda, Presentations, Bell Nexus over Dallas (.mp4)

June 29, 2021

May 25, 2021

April 27, 2021

Agenda
A New Economic Model for EVTOL
SkyeBrowse (YouTube video in lieu of presentation)
Using Drones in Public Safety, Joint Presentation
Interdrone 2021
UAS Legislative Update
Due to proprietary content, not all meeting presentations will be posted on this website.

March 30, 2021

February 23, 2021

January 26, 2021

December 1, 2020

October 27, 2020

September 29, 2020

August 25, 2020

Agenda, Presentations - PSURT and Aviation Uncrewed Vehicle Museum
Due to proprietary content, not all meeting presentations will be posted on this website.
Virtual Large UAS Pilot Training - Briefing available on request from Matthew.Martin@L3Harris.com

July 28, 2020

June 30, 2020

May 26, 2020

April 28, 2020

January 28, 2020

October 30, 2019

Agenda, Presentations: Bees360 and NCTCOG
Presentation: Dr. Yan Wan

September 24, 2019

July 23, 2019

June 25, 2019

May 28, 2019

April 23, 2019

March 25, 2019

February 18, 2019

December 11, 2018

October 23, 2018

Staff Contacts: Ernest Huffman, Natalie Bettger