Plans, Studies, Reports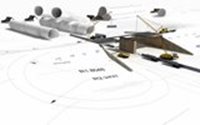 NCTCOG's Transportation Department produces a variety of plans, studies, and reports aimed at improving the regional transportation system. These include our major products, required by the US Department of Transportation to guide the work of the MPO. Other documents that highlight more targeted efforts are currently being developed or have been previously completed.

Additional documents produced by the department can be found under Publications.
Major Products
- Metropolitan Transportation Plan (MTP) - Mobility 2045 Update: Looking to the future – The Long-Range Transportation Plan looks out 20+ years and identifies transportation projects that will be needed to support future population and employment growth in the 12-county metropolitan area.
- Unified Planning Work Program: Managing the work – The UPWP summarizes the transportation planning activities of the MPO.
- Transportation Improvement Program: Turning ideas into reality – The TIP is the listing of transportation projects approved for funding with federal, state, and local sources over the next four years.
- 10-Year Plan: Identifying infrastructure improvements – The 10-Year Plan of Projects is a listing of transportation projects that will be funded with certain types of funding from the Texas Transportation Commission over the next 10 years.
- Public Participation Plan: Engaging diverse audiences – The Public Participation Plan outlines the goals and strategies the Transportation Department will use to engage the broadest and most diverse audiences possible in the transportation planning process.
- Transportation Conformity: Working towards air quality compliance – The Transportation Conformity report documents how the Long-Range Transportation Plan (Mobility 2045) and the TIP meet the conformity-related requirements of the Clean Air Act.
- Congestion Management Process: Identifying congestion management strategies - the CMP focuses on identifying a range of short and medium-term strategies for addressing congestion on a system-wide or corridor-level basis.

Current Plans, Studies, and Reports Underway

Completed Plans, Studies, and Reports