Mobility Matters - 2021 Spring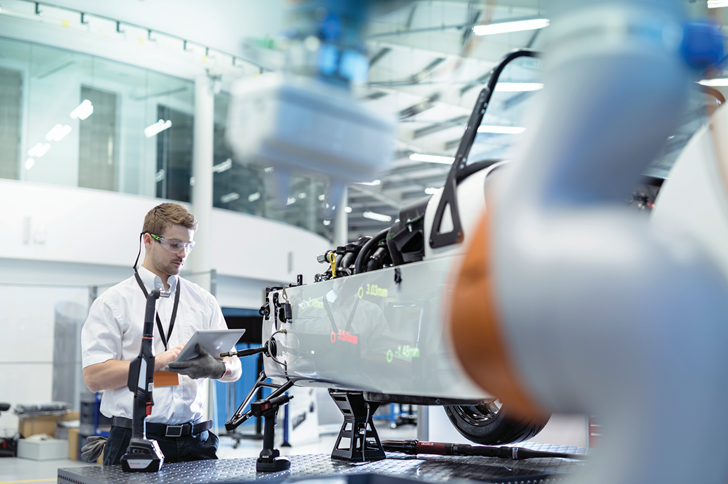 NCTCOG has joined with area universities and the Texas Research Alliance to establish the North Texas Center for Mobility Technologies. The collaborative approach to supply local employers with talent and research capabilities will further position Dallas-Fort Worth as a transportation leader.

Dallas-Fort Worth has become a popular destination for transportation innovation. To ensure this continues, the North Central Texas Council of Governments has partnered with the Texas Research Alliance and four area universities to establish the North Texas Center for Mobility Technologies.

The new center includes The University of North Texas, The University of Texas at Arlington, The University of Texas at Dallas, and Southern Methodist University, and will establish a community-driven approach to supplying the region's employers with the talent and research capacity needed to continue to be leaders in transportation technology innovation. It is intended to strengthen the universities' capabilities in the transportation sector and to attract mobility technology companies to the region. This collaborative approach to supplying the region's employers with talent and research will further the region's efforts as a transportation leader.

"Today's challenges are best addressed through strategic partnerships, and that is exactly what we are creating by bringing together leaders in higher education, industry and transportation," said Dr. Victor A. Fishman, executive director of the Texas Research Alliance. "Ultimately, the relationships cultivated as part of this exciting new venture could lead to partnerships that help the region take today's ideas and turn them into tomorrow's mobility solutions."

The Regional Transportation Council approved $2.5 million in start-up funds last year to help establish the center, a product of the region's pursuit of the Virgin Hyperloop Certification Center. The RTC developed project selection criteria it will use to evaluate and approve funding for research projects.

The universities and NCTCOG will provide matching funding to the research sponsors' projects, reducing the costs of the projects for sponsors. This new technology incubator will provide a research and development network consisting of mobility companies, cities, and public agencies and use the network to attract industry and academic talent to the Dallas-Fort Worth area.

The newly opened center could include autonomous vehicle and other mobility-related projects. Projects eligible for NCTCOG seed funding will be designed to accomplish one or more of the following:
Address mobility challenges

Contribute to economic development and jobs

Provide mobility models that will help address regional environmental concerns

Provide mobility solutions for underserved communities

Demonstrate technology leadership
The presence of this transportation technology research conglomerate could help the region attract innovative modes of transportation such as the highspeed options being studied for possible deployment in Dallas-Fort Worth.

The North Texas Center for Mobility Technologies will help the participating universities develop their transportation research capabilities, providing the region important resources to meet the transportation challenges of an evolving region. With universities working together on research and development, as well as collaborating with public- and private-sector entities, the center could also serve as a model for the creation of similar consortiums dedicated to solving problems in other sectors of the economy. For additional information on the North Texas Center for Mobility Technologies, visit https://tradfw.org/ntcmt/.
NCTCOG Holds Monthly Virtual Drone Workshops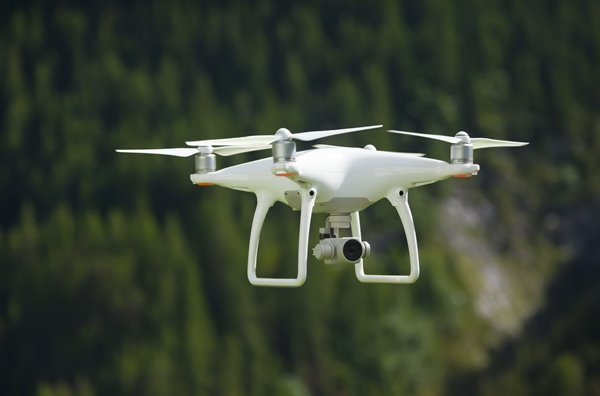 NCTCOG's monthly virtual workshops will highlight licensing and other topics important for the safe operation of drones from licensed UAS professionals and other industry stakeholders.

Interested in flying a drone? Whether for business or fun, drones, also called unmanned aircraft systems, are growing in popularity. But there are rules to follow to ensure these flying machines can be used safely. NCTCOG and the North Texas UAS Task Force are holding virtual workshops on the first Saturday of each month to discuss various topics of interest to both hobbyists and professionals. The workshops are FREE and open to all experience levels. The audience includes people who want to understand the latest FAA rules to practice safe operations and learn about the FAA Know Before You Fly campaign and policies. For more information and to register for an upcoming workshop, visit www.northtexasuas.com.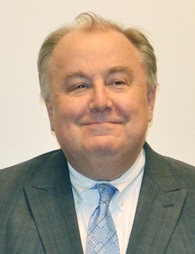 A Message From Michael Morris, P.E.
Director of Transportation
When the coronavirus pandemic brought us to our knees in March 2020,one of the most profoundly affected segments of the transportation industry was public transit. All transportation modes saw COVID-19's impact. But while active transportation benefited and the region's roadways began bouncing back fairly quickly, our transit agencies have had a harder time.

Amid difficulty, something profound happened. When the stay-at-home orders were issued and the region's buses and trains saw ridership decline by 60% or more, the giving spirit of our transit agencies took over. Transit providers partnered with nonprofits and local governments to use their resources to ensure community needs were met. A few examples stand out.
Transportation authorities provided personal protective equipment to needed employees who had direct contact with the public

Meals were delivered to homebound clients and independent school districts

Transit agencies stood ready with vanpool equipment and transit vehicles to deliver emergency services as requested.
These are just three examples of how the employees of the transit agencies have helped as the pandemic has refocused our priorities. Many public and private employers performed similar acts of heroism with their time and talents. I mention public transit because from a transportation standpoint, it has perhaps the toughest road back. But the transit agencies are not fighting this battle alone. NCTCOG is prepared to play a significant role in the return of riders. Any strong recovery plan has at its core a commitment to safety.

With everyone thinking about how they can remain healthy and avoid contracting the potentially deadly coronavirus, safety is at the forefront of just about everyone's mind. We are washing our hands more, wearing masks to protect ourselves and those around us, and cleansing surfaces to ensure the virus is not spread. Our transit partners are sanitizing their vehicles with enhanced cleaning protocols and taking advantage of the latest electronic air purification systems to help restore the confidence of the traveling public.

With the diligence displayed by our transit providers, we should feel 100% comfortable today boarding a bus or train. The vehicles are clean, and passengers are adhering to health and safety protocols so they are prepared as North Texans to return to public transportation.

DART, DCTA and Trinity Metro have all signed on to the American Public Transit Association's "Health and Safety Commitments Program." In agreeing to this pledge, participants signify they are working to instill confidence in their customers and that they are committed to protecting their health and safety.
The transit industry identified the following ways for public transportation systems to earn their customers' confidence:
Following public health guidelines from official sources

Cleaning and disinfecting transit vehicles frequently and requiring face coverings and other protections

Keeping passengers informed and empowered to choose the safest times and routes to ride

Putting health first by requiring riders and employees to avoid public transit if they have been exposed to COVID-19 or feel ill
Our public transportation providers are working tirelessly to keep their employees and customers safe. There are ways can all help the transit agencies before we board and while we travel to our destinations. Continue wearing a mask. Practice social distancing on vehicles. Wash our hands frequently. These measures have all become part of life during the pandemic. And they remain important even as the vaccine is distributed.
Just like many things in life, teamwork is key, and the Council of Governments is committed to continuing to work with our valued transit partners in their time of need. With so much cooperation, we know the confidence we have in the safety of the public transportation system will spread to their customers.

Rest assured that the transit agencies you have depended on to get to work, your favorite restaurant or event, even the airport, are prepared to serve you now, even if you are not yet comfortable with the idea of coming back. When you are ready, they will welcome you with a smile, even if it is hidden by a mask. After all, … health matters.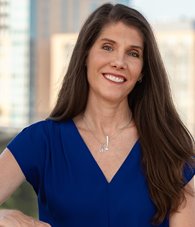 Member Profile
Ann Zadeh, Fort Worth Councilmember
Ann Zadeh has a passion for people and the neighborhoods they call home. This has made the physical separation caused by the COVID-19 pandemic difficult for the Fort Worth City Council member.

Just like most people, neighborhood associations have adjusted since the pandemic hit in March 2020, to keep people safe and healthy, while continuing to work on the issues important to their members. Several neighborhood associations shifted to online platforms for their meetings. Fort Worth's neighborhood engagement office is helping them navigate this challenging time. Many of the meetings have seen increased attendance virtually.

Video meetings are beneficial, but Zadeh, who represents Fort Worth's urban core as the city's District 9 council member, does not think they can replace in person community gatherings or replicate the engagement that keeps people energized to work toward community improvement.

"I don't think that's sustainable long term," she said. The future will include both approaches and a focus on evolving strategies, she said.

Zadeh didn't grow up in an urban environment. She spent her childhood far from Texas, in rural Northern California, where her parents were on the faculty of a boarding school. "We drove on dirt roads into town," she said with a laugh. "There was no public transit to be seen in that community. It's just a small Northern California town."

She was inspired by San Francisco, which had a well developed transportation system. She wasn't focused on transportation yet, but the seed had been planted.

Zadeh earned a bachelor 's degree in environmental studies from the University of California, Santa Cruz before moving to Texas over 25 years ago.

Soon after her 2014 election to the council, Zadeh, who holds a master's in city and regional planning from the University of Texas at Arlington, joined the Regional Transportation Council as an alternate.

"I went to meetings even when I wasn't needed, just because it's an area I'm interested in –transportation and planning," said Zadeh, who spent a career in planning before taking time to raise her children. She and her husband, Jim, have two grown sons.

Her enthusiasm for the RTC helped get her noticed. In 2017, when a spot opened on the 44-member transportation policymaking body, she was prepared. Last June, she was elected secretary by her colleagues.

"As (Transportation Director) Michael Morris likes to say, I think I've taken the new member orientation three times now because I figure you can always learn," she said pointing to her well-used orientation book in the table behind her. "To be asked to serve as secretary and be in the pipeline for leadership is an honor, and I'm happy to do that."

Today, she advocates for transit improvements and vibrant neighborhoods. In the city's urban core, it is easier for people to live work and play without much reliance on their cars because of the presence of public transportation. As Fort Worth grows, Zadeh can see the multimodal approach taking hold throughout the city.

"I think you can have that type of development, even in the more suburban area of a city. My goal would be to have the neighborhoods that have the things that people need within proximity, with multimodal access to those things," she said. "and I would like to see those things across the whole city, not just the urban core."

As the growth in west Fort Worth and the Interstate Highway 30 corridor continues to surge, she wants transit to play a part in improving mobility for residents and businesses. She pointed to the partnership with the Denton County Transportation Authority to run buses along the IH 35W corridor to the Alliance area as a success story that involves multimodal options.

Transportation and community involvement look much different from a year ago. Zoom has replaced cross-town trips for meetings, as many people continue to work from home. Zadeh thinks some of the change in traffic patterns may be sustained, which could help inform transportation planning in the future.

One thing she does not see changing is the need for personal interaction. Zadeh eagerly anticipates the return of in-person events.

"The best part of my job is going out into the community and seeing people face to face," she said, "being hands on with the work that people are doing to build community and improve quality of life. And I miss that so, so much. So, I definitely look forward to being back physically, in the community, having that daily contact with people and doing that day-to-day work."
Data has gained increased attention since the COVID-19 pandemic began. Whether about the number of cases, hospitalizations or vaccinations, metrics have driven decision-making across the country and around the world.

In the same way, data can help transportation policy decisions. The North Central Texas Council of Governments has undertaken Changing Mobility, a project that identifies the impacts on transportation and air quality of the coronavirus pandemic and begins to chart a course toward recovery. The project examines the following four metrics:
Travel behavior response to COVID-19
Financial implications to traditional revenue sources
Benefits to travel behavior
Prioritization of infrastructure improvements that offset unemployment increases

NCTCOG maintains an updated, interactive dashboard that provides information on these metrics. The effects across transportation vary. While all transportation modes – from roadway to rail, bicycle-pedestrian facilities to aviation – were impacted, the rates of recovery differ. Some measures, such as bicycle-pedestrian activity and freight reliability have shown improvement.

Here are a some highlights from the Changing Mobility effort:
Truck Travel Time Reliability has improved, meaning goods are getting to market and consumers more efficiently.

More people are using the region's growing bicycle-pedestrian trail network with activity up consistently since the beginning of the pandemic.
Transportation can play an important role in the recovery of the economy. Statistics indicate for every $1 billion invested in transportation, 12,000-15,000 jobs are created. For an event that affects employment as significantly as the COVID-19 pandemic, a combination of near and long-term transportation projects are needed to yield maximum benefit. When interest rates are low, borrowing money for significant infrastructure projects costs less, and more improvements can be made to the transportation system.

The Regional Transportation Council continues to approve funding for smaller projects through the COVID-19 #00X Program. Funding for more than 50 projects across the Dallas-Fort Worth region has been approved, improving mobility and creating jobs crucial to the region's recovery. In addition to the COVID-19 #00X Program, NCTCOG and its partners are also working to prioritize other construction projects across the region to boost the economy. Many projects have an innovative emphasis. Here is a list of a few projects that could both improve the reliability of the transportation system and add jobs:
High-speed rail from Dallas to Houston continues, while planners are examining highspeed solutions for the Fort Worth-Arlington-Dallas and Fort Worth-to-Laredo corridors.

Autonomous transit initiatives in Tarrant County and the Dallas Midtown Project

Freeway induction loops to allow electric vehicles to be charged while moving

Big projects (e.g., State Highway 183 Section 2E, Interstate Highway 820-IH 20)
As the region and its people continue to navigate the pandemic, the transportation system will recover. But improvements will be made at different rates. With the Changing Mobility dashboard, NCTCOG aims to present the public with a clear picture of how the recovery is progressing. For the latest on the transportation impacts of the coronavirus pandemic and how the region is responding, visit www.nctcog.org/pm/covid-19.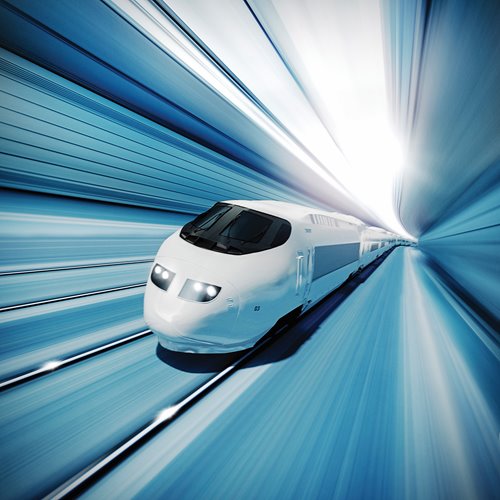 The DFW High-Speed Transportation Connections Study is examining three options for moving people across the region in 20 minutes or less. High-speed rail, maglev and hyperloop technology are all being considered.

The North Central Texas Council of Governments continues planning for the implementation of high-speed transportation between Dallas and Fort Worth. The DFW High-Speed Transportation Connections Study is evaluating transportation alternatives to modernize and enhance mobility in the region. Implementation of a new transportation mode would accommodate growth and provide residents with the safe, reliable, and efficient travel they expect. Dallas-Fort Worth has a population of more than 7.5 million today and is projected to be home to more than 11 million by 2045. NCTCOG's Metropolitan Transportation Plan, Mobility 2045, includes high-speed transportation between Dallas and Fort Worth as a future transportation choice.

The study has narrowed the potential technologies to three:
High-speed rail

Magnetic levitation rail

Hyperloop technology
The option selected would transport passengers from Dallas to Fort Worth in 20 minutes or less. The new technology would also offer a connection to other planned high-speed systems, eventually connecting the region's residents to other large metropolitan areas in Texas.

The study is being conducted in two phases over 36 months. The first phase, which is expected to be complete in June 2021, includes the development and evaluation of potential technologies and alignments. The goal is to identify appropriate technologies that can be further studied during the environmental phase. Phase II will last 24 months and include preliminary engineering and environmental work, concluding with the publication of National Environmental Policy Act (NEPA) documentation in spring 2023.

The study area includes Dallas and Tarrant counties and the cities of Dallas, Irving, Cockrell Hill, Grand Prairie, Arlington, Pantego, Dalworthington Gardens, Hurst, Euless, Bedford, Richland Hills, North Richland Hills, Haltom City and Fort Worth. One study team priority is the coordination of support to ensure broad local engagement across the study area.

Dallas-Fort Worth residents are encouraged to join the conversation and learn more about the efforts to link the center of the region through a new transportation technology. Although two rounds of virtual public meetings have been completed, the conversation will continue. Public meetings are planned for May 2021, as Phase II is beginning. Residents can view project information, including meeting presentations – in English and Spanish – at www.nctcog.org/dfw-hstcs. Planners also encourage public comment by email at hst_dfw@nctcog.org.
--Images Provided by Getty Images, NCTCOG and City of Fort Worth