Annual Public Works Roundup
Each year the North Central Texas Council of Governments' Public Works Council hosts the Annual Public Works Roundup, a day-long event that brings public works professionals together to network and learn about current topics and technologies. For over 20 years, the Public Works Roundup has grown steadily and is attended by hundreds of Public Works Professionals from around our region to communicate and coordinate on regional public works issues, and to learn about emerging technologies that communities can leverage in their operations.

Thank you to our 24th Annual Public Works Roundup Sponsors!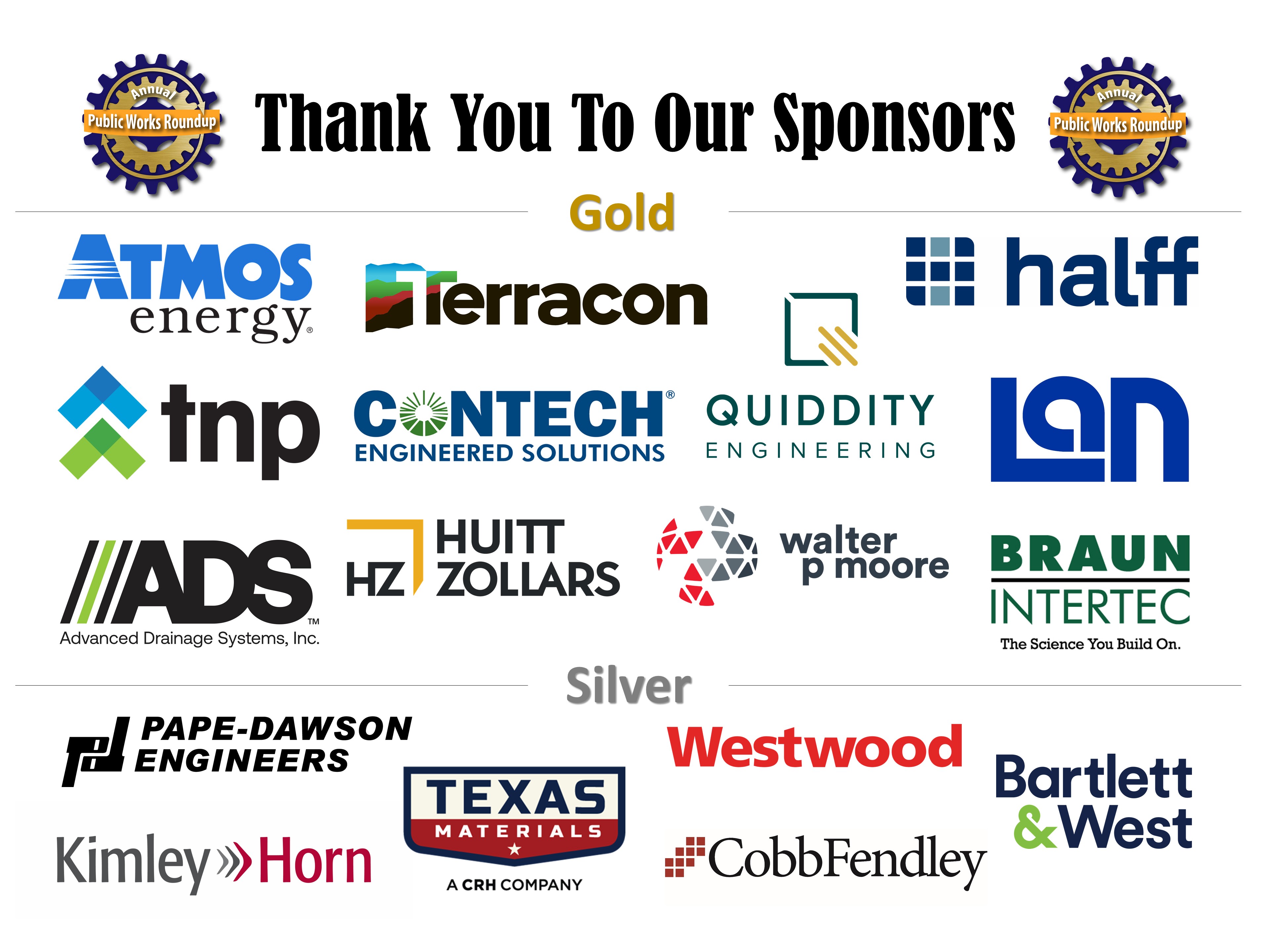 For questions about this event, please contact Erin Blackman at EBlackman@nctcog.org.
----------------------
Presentations from Past Roundups: