Strategic Plan 2021-2025

History of NCTCOG Strategic Planning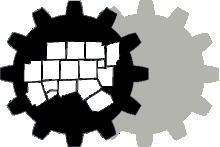 The first North Central Texas Council of Governments (NCTCOG) Strategic Plan was adopted in November 1999. The plan identified over 30 issues that needed to be addressed on a regional basis. NCTCOG immediately began working with and supporting its local governments through programs and projects that could deal with the opportunities and challenges presented in these issues.

A second round of strategic planning, undertaken by NCTCOG departmental staff in conjunction with their advisory committees and others, covered the period of 2003-2007 and provided effective guidance for the work of the agency over this period.

In 2007, new and emerging regional issues were identified. Steps to success were strategized and indicators to track progress were developed for the 2007-2011 Strategic Plan.
In 2014, NCTCOG departments began to work internally to identify strategic priorities and program outcomes for the 2015-2020 Strategic Plan. This and subsequent plans are intended to be platforms that provide a five-year dynamic road map for achieving the highest quality in regional planning, program development, and the delivery of services for the benefit of member governments and their citizens. We believe these documents will provide the structure and guidance needed to enable NCTCOG to continue effectively working with and for local governments, to address the region's critical needs in the coming years.
NCTCOG Strategic Plans:
Strategic Plan for 1999-2003
Strategic Plan for 2003-2007
Strategic Plan for 2007-2011
Strategic Plan for 2015-2020
Strategic Plan for 2021-2025