Direct Services
Area Agency on Aging Direct Services
The North Central Texas Area Agency on Aging offers the following direct services: benefits counseling, care coordination, long-term care ombudsman, nursing home relocation, and Financial Fitness for Older Adults.
Benefits Counseling
Understanding your options for public and private benefits can be a tricky matter. Public benefits, such as Medicaid, Medicare Savings Programs, and SNAP have eligibility requirements that are complex. Private benefits, such as long-term care insurance, are not standard, so it's important to read the policy details. Our benefits counselors provide free, objective information to help you make the most of your benefits.
---
Do you have the health coverage that's best for you? Do you need help choosing a prescription drug plan or paying prescription co-pays? Click here for more information. Are you aware of Medicare's newest preventive services? For more information, click here.
Do you know that Medicare covers a number of services to support you, if you're feeling anxious or depressed? Medicare benefits include outpatient mental health services like a depression screening, individual and group psychotherapy, and family counseling. Also, counseling services via telehealth may be available to you.
---

The Agency has certified staff and volunteers available to assist you.
Benefits counselors can:
Answer your questions about public and private benefits and services

Review your coverage choices annually

Help you get benefits you are entitled to

Help you fill out application forms for public benefits

Refer you to other agencies that can assist you

Provide information about programs that may meet your future needs

Help in resolving issues related to benefits
Staff benefits counselors are:
Additional information can be found in the following brochures.
---
Senior Medicare Patrol

Under the leadership of Melinda Gardner, the Senior Medicare Patrol (SMP) empowers and assists Medicare beneficiaries, their families, and caregivers to prevent, detect and report health care fraud, errors, and abuse.

In 2017 the 53 SMP projects throughout the United States had a total of 6,130 active team members who conducted 26,249 group outreach and education events, reaching an estimated 1.9 million people. Last year Texas had 189 active team members who conducted 1,010 outreach and education events, reaching over 45,000 people.

Do you want to protect yourself and your loved ones from Medicare fraud? Keep records of your health care visits, services, lab results and equipment ordered in your free healthcare journal.

Care Coordination
Are you finding it difficult to live independently? Are you seeking access to health and social services? If you are in a situation that places you at risk for nursing home care, our care coordination services may be available to you.
A care coordinator may be able to help you get support services so you can remain in your own home.
Although the program is open to all older adults in our service area, it places priority on individuals who have experienced a recent health crisis, live in rural areas, have difficulty caring for themselves, or have limited caregiver support.
We can connect you with the following services.
Light housekeeping or personal assistance

Meal preparation

Emergency response systems

Medication assistance

Medical equipment not covered by insurance

Residential repair (minor home modifications, such as building wheelchair ramps and installing grab bars)

Home-delivered meals

Need more information about program services? Download our Care Coordination brochure or contact Christine Tran at 817-695-9194 or ctran@nctcog.org.
---


Long-Term Care Ombudsman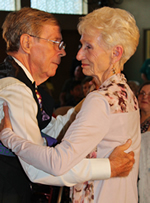 Are you concerned for a loved one who is currently in a nursing home? Do you worry your loved one isn't being treated fairly or receiving quality care? If you have doubts, questions or concerns about the way a resident of a nursing or assisted living facility is being treated, we have qualified ombudsmen who can assist you.
Our ombudsmen are certified staff and volunteers who help residents of North Central Texas nursing and assisted living facilities get quality care.
An ombudsman can
Provide information to residents and family about rights and procedures and help identify additional resources in or out of the facility;

Identify, investigate and resolve complaints by or on behalf of nursing or assisted living facility residents;

Work with the residents, families, friends and facility staff to resolve complaints and difficulties.
Staff Ombudsmen
Tina Rider


Serves nursing facilities in Denton, Erath, Hood, Johnson, Palo Pinto, Parker, Somervell and Wise counties


817-695-9196
trider@nctcog.org

Mindy Brannon
Serves facilities in Erath, Palo Pinto, and Parker counties
817-695-9198
mbrannon@nctcog.org.




Karlotta Hannibal


Serves assisted living facilities in Collin, Ellis, Erath, Hood, Johnson, Kaufman, Navarro, Palo Pinto and Parker counties


817-608-2303
khannibal@nctcog.org
Amy Soto


Serves nursing and assisted living facilities in Collin and Rockwall counties


817-704-5692
asoto@nctcog.org
Rebekah Carr


Serves assisted living facilities in Collin, Denton and Wise counties


817-695-9151
rcarr@nctcog.org

Need more information? Download the Texas Ombudsman Program brochure.
---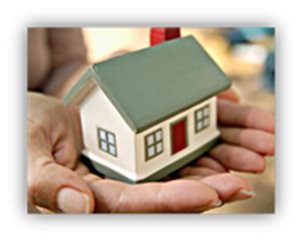 Nursing Home Relocation
What services are available to nursing home residents?
Home By Choice - a program funded by managed care organizations to help nursing home residents of all ages who are Medicaid eligible return to the community. It draws on the resources of the North Central Texas Area Agency on Aging and REACH Centers on Independent living.
For more information about Home By Choice, or to make a referral, call 1-800-272-3921, ext. 7396.
Community Care Options Counseling - a program funded by the Texas Health and Human Services to help nursing home residents who are not funded by Medicaid to understand their options for community care. To speak with an options counselor, call 1-855-937-2372.
Financial Fitness for Older Adults
Is it a challenge to cover your basic expenses each month? Ask about our free Financial Fitness for Older Adults program. We'll work with you, one-on-one to cover topics that are important to you such as:
my spending and saving plan
using health insurance
avoiding fraud and predatory loans
Medicaid
advance directives
Contact Information
Doni Green, Director of Aging
Phone: 1-800-272-3921 | Fax: 817-695-9274
Email