Ombudsman Volunteers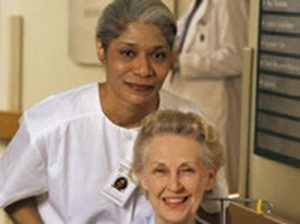 The North Central Texas Area Agency on Aging needs volunteers to advocate for the residents of nursing homes and assisted living facilities. Volunteers, called Ombudsmen, are specially trained and certified to advocate for quality of life and care for residents of Texas long-term care nursing and assisted living facilities. An ombudsman may provide assistance so all facility residents receive respectful and competent care.
Federal and state authority mandates ombudsmen to identify, investigate and resolve complaints made by, or on behalf of, residents. Volunteers become certified ombudsmen upon completion of a three-month internship, through which they receive 36 hours of initial training. Ombudsmen are required to take 12 hours of continuing education each year.

Volunteers play a critical role in the success of the North Central Texas Area Agency on Aging Ombudsman Program.

Certified Volunteer Ombudsman Description [PDF]
NCT Ombudsman Tapped as Ombudsman of the Year

Dr. Byron Witmer of Argyle, a certified volunteer ombudsman with the North Central Texas Council of Governments' Area Agency on Aging (NCTAAA), has been named Ombudsman of the Year by the Texas Health Care Association. This prestigious award is issued only once each year.

Witmer became a certified volunteer ombudsman in July 2000, and has successfully advocated for residents of Cross Timbers Rehabilitation and Health Care Center since that time. In that role, he works with residents and their family members who have concerns about quality of care and quality of life issues.

NCTAAA Regional Ombudsman Tina Rider, who trained and supports Witmer, credits him with a number of significant accomplishments. For example, Witmer implemented a family council at Cross Timbers. Once established, he passed the baton to the council. Also, Witmer completed training to serve as a volunteer benefits counselor. He now draws on that training to assist residents, family members, and staff with the new Medicare Part D coverage.

Witmer holds a PhD in chemistry, and made his living as a specialist in environmental, health and safety issues. In addition, Rider credits him with exceptional interpersonal skills, which enable him to reassure residents, mediate without bias, and respect the emotions of all parties.

Below, certified volunteer ombudsmen gather at an annual NCTCOG Recognition Ceremony. From left to right, are: Charles Johnson, Byron Witmer, Art Hastings, Pat Martin, Jean-Ellen Rogers, Hanci Tollefson, Jaycee Holston, and Richard Dupree.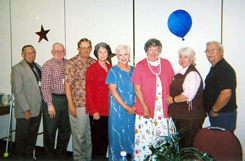 Click here for larger image
Are bilingual volunteers needed?

The North Central Texas Area Agency on Aging serves a population that is growing in diversity. It seeks volunteers who speak both English and Spanish.

How do I become a Volunteer Ombudsman?

For more information, call 1-800-272-3921 and ask for Lisa or Tina.