Automated Transportation Systems Development Study

The North Central Texas Council of Governments (NCTCOG), supported by consultant Lea + Elliott, Inc., has developed guidelines for ATS deployment in our region. These guidelines provide information on available ATS vehicles, set standards for grade-separated infrastructure, and identify advancements in dynamic wireless charging technology to help achieve our vision of supporting member government for flexible ATS implementation and creating economies of scale for ATS deployment.
Click here to read the executive summary of our report.
Click here to read the full report.
Next-generation ATS vehicles are flexible, fully autonomous, and capable of handling passengers and cargo.
The study also investigated the use of cutting-edge materials that are lightweight and modular. These materials make it possible to build systems which fit into a modern, urban context, while modularity allows for economies of scale by using standardized components across the region.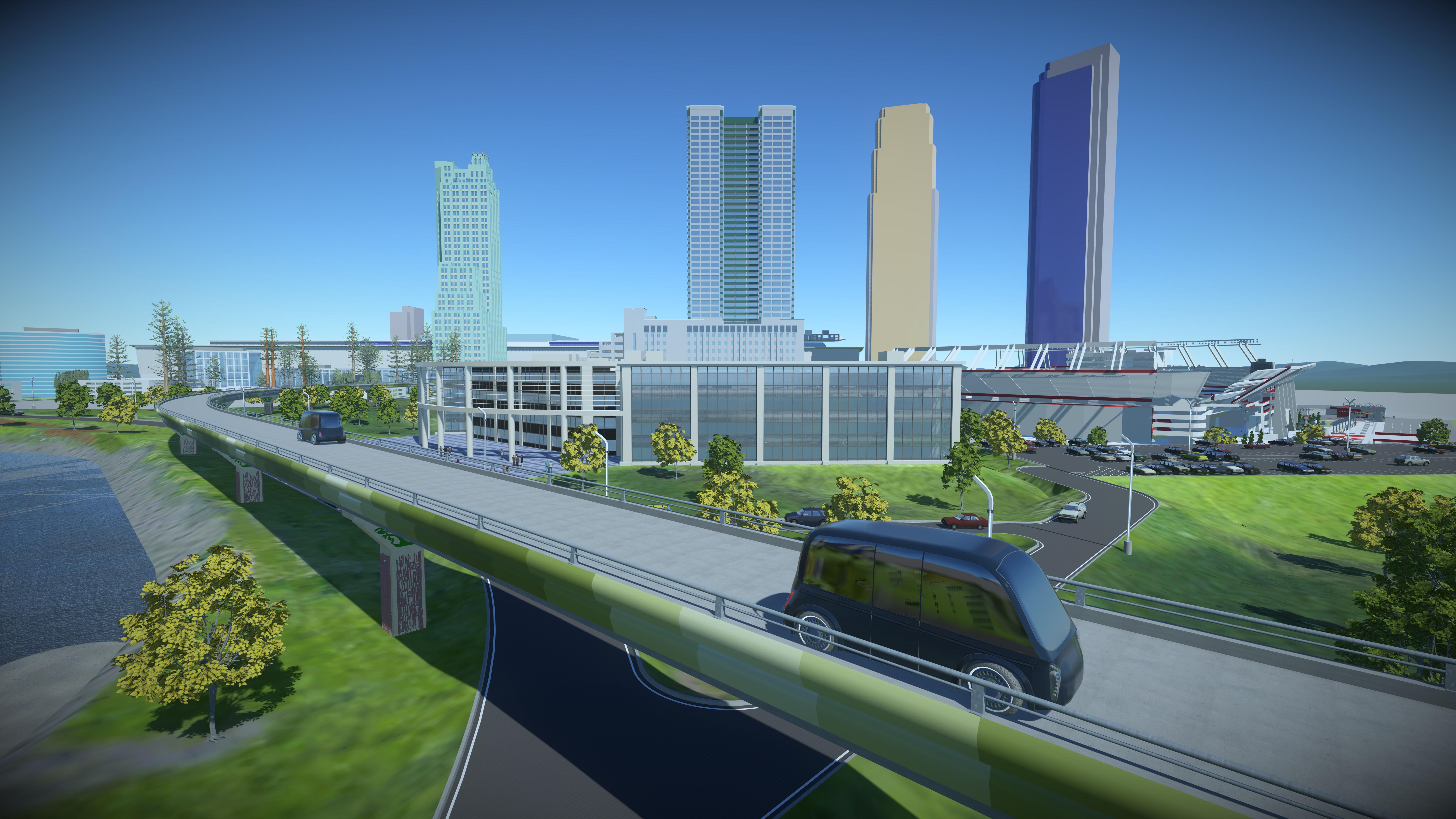 Wireless charging solutions were researched as part of the study. Static or opportunity charging (where a vehicle charges while parked) has been successfully implemented in various applications, while dynamic charging (as the vehicle moves) is still in its infancy.

Future ATS pilot projects may be used to test dynamic charging capabilities.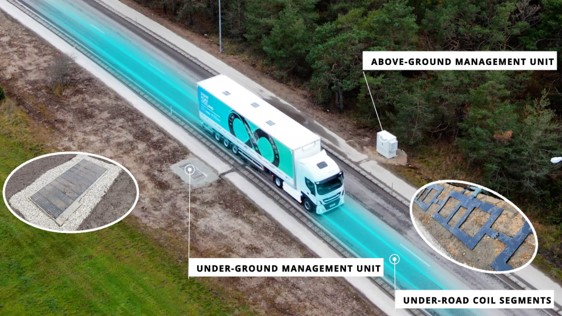 Example of Electreon's wireless charging system (Image: Electreon)
NCTCOG determined the feasibility of retrofitting two existing people mover systems in the region with next-generation ATS technology. The study simply reviewed the compatibility of maintaining and retrofitting the existing grade-separated structures dedicated to guideway-driven technology with the available next-generation ATS vehicle technologies identified at the time of the study.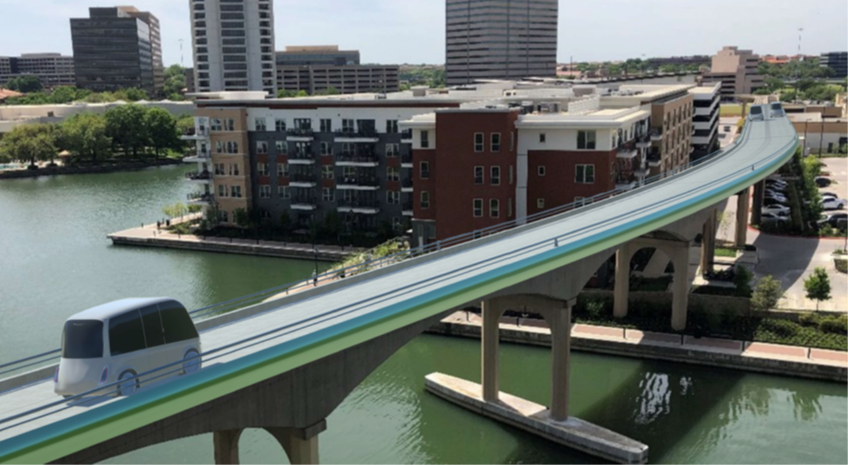 Rendering of a potential Las Colinas retrofit (Image: Lea + Elliott)
Another potential retrofit opportunity considers the DFW Airport Skylink system which moves passengers between terminals behind security checkpoints. While the current Skylink system is expected to continue operating for the foreseeable future, identifying next-generation opportunities is important to the airport as it continues to expand and function as one of the busiest and largest airports in the nation.