Bicycle & Pedestrian Healthy Initiatives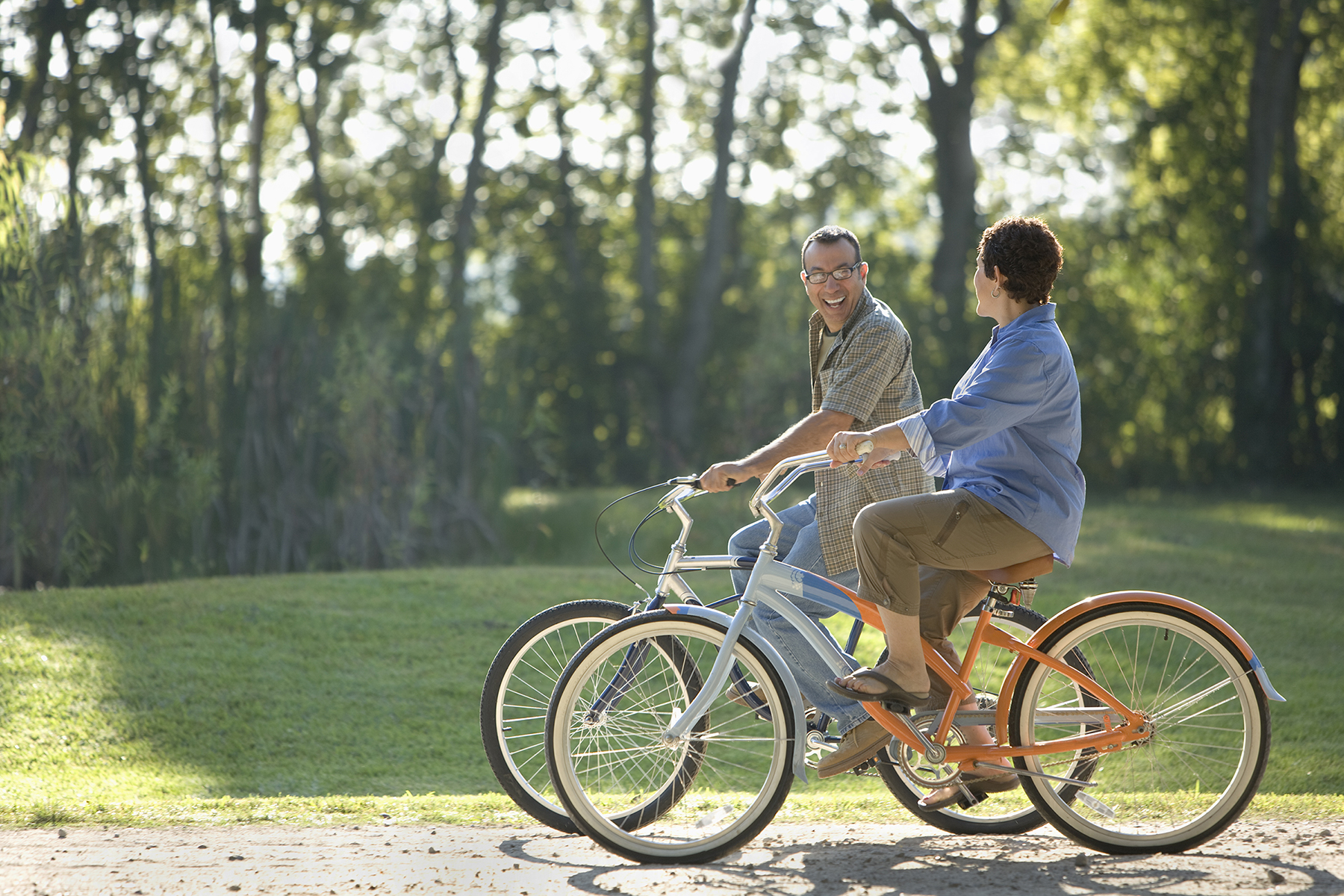 "Being physically active is one of the most important steps that Americans of all ages can take to improve their health."

-U.S. Department of Health and Human Services, 2008 Physical Activity Guidelines for Americans
Regular physical activity is universally recognized among health experts as a key component to achieving overall healthy outcomes for people of all ages and backgrounds. In fact, the U.S. Department of Health and Human Services has identified active lifestyles as a primary strategy for disease prevention and promoting public health.
Unfortunately, our nation's public health statistics are alarming. According to the U.S. Centers for Disease Control and Prevention (CDC):
Childhood obesity has more than tripled in the past 30 years.
In 2008, more than one-third of children and adolescents were overweight or obese.
Nearly one-quarter of U.S. children do not participate in at least 60 minutes of weekly physical activity.

Being physically active is more than a personal decision. Increasingly, health experts and policy makers are recognizing the connection between the built environment and public health. Conditions like obesity, diabetes, asthma, and even incidents such as traffic fatalities are affected by the physical design of our communities. Addressing these issues and the factors that contribute to them are main elements of healthy initiatives.

The CDC defines healthy community design as planning and designing communities that make it easier for people to live healthy lives. Some of the advantages of healthy community designs include:

Regional planning – particularly planning for integrated transportation that is sensitive to adjacent land uses – provides an important opportunity for the promotion of healthy initiatives. NCTCOG's Long Range Transportation Plan, Mobility 2045, addresses the notions of healthy initiatives and community design through the promotion of Active Transportation. Active transportation includes non-motorized forms of transportation such as walking and bicycling, and must be coordinated with appropriate land uses while balancing safety concerns. Recognizing that the automobile has often dictated investments in transportation facilities over the past several decades, active transportation offers numerous options to improve our existing transportation system efficiently and cost effectively through a variety of systematic enhancements while simultaneously promoting healthy initiatives.

Bicycle and pedestrian planning is a key component of active transportation and supporting healthy initiatives. Bicycle and pedestrian modes of travel are recognized nation-wide as cost-efficient ways to address mobility and air quality concerns while improving physical health and quality of life. NCTCOG established the Bicycle and Pedestrian program in 1992 to address the various activities related to implementing bicycle and pedestrian facilities as an alternative mode of regional transportation.
NCTCOG Active Transportation Projects
Context Sensitive Design – NCTCOG began developing a Regional Complete Streets Policy Statement for North Central Texas in the spring of 2011 in coordination with NCTCOG Bicycle and Pedestrian Advisory Committee (BPAC).
Regional Design Guidelines – NCTCOG provides general best practices and design standards when implementing bicycle and pedestrian facilities.
Bicycle and Pedestrian Facility User Counts – NCTCOG is developing a methodology and program for capturing accurate data regarding the level of use of different bicycle and pedestrian facilities throughout the region. Developing an institutionalized data gathering process so that cities throughout the region can gather and compare accurate and objective data will better inform bicycle and pedestrian planning and investment.
Access to Rail – NCTCOG is identifying ways in which regional cities could improve bicycle and pedestrian access to current rail stations throughout the region.
Bicycle and Pedestrian Safety and Education Outreach – NCTCOG regularly provides information, publications, and presentations to promote safety and education outreach for bicyclists, pedestrians, and motorists.
National Prevention, Health Promotion and Public Health Council: Provides coordination at the federal level for prevention, wellness, and health promotion agencies. The site includes a link to the National Prevention Strategy, a comprehensive plan for understanding how to improve the health of individuals, families, and communities through prevention.

2008 Physical Guidelines for Americans: Provide information and guidance on the types and amounts of physical activity that provide substantial health benefits. The Guidelines also describe the major research findings on the health benefits of physical activity.
CDC's Healthy Places Website: Focuses on how healthy community design integrates evidence-based health strategies into community planning, transportation, and land-use decisions.
American Public Health Association: An organization of health professionals working to ensure access to health care, protect funding for core public health services and eliminate health disparities. The APHA also has a document on promoting healthy transportation policy that focuses on the intersection of transportation, community design, and public health.
Convergence Partnership: A group of founders collaborating to promote equity in community health issues. Their web site includes research and recommendations on how to promote healthy and equitable transportation policies.