School Site Planning & Access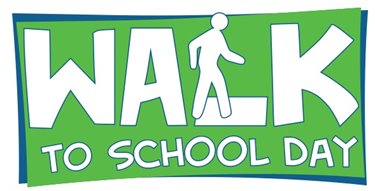 Walk to School Day is Wednesday, October 12, 2022!
Join children and adults around the world to celebrate the benefits of walking and bicycling, and spotlight the importance of traffic safety.

NCTCOG will be distributing free promotional kits to participating schools, and raffling off a brand new bike! For more information, see the Walk to School Day webpage.

NCTCOG encourages school districts, local governments, and the private sector to work together to locate, or site schools so that they take advantage of existing infrastructure, enable students to walk and bike to school, avoid hazardous traffic conditions, promote orderly and efficient development in the region, and best serve and support students, families, and communities.
For information about NCTCOG Safe Routes to School Program, see Safe Routes to School webpage.
Quick Facts:
Since 2010, an average of 21 new schools opened every year in the Dallas-Fort Worth region.
Distance is one of the greatest factors in the decline in walking and bicycling to school. In the Dallas-Fort Worth region, 55 percent of K-12 students live more than two miles from school (2017 NHTS).