General Assembly
NCTCOG's 2023 General Assembly was held on Friday, June 30 at the Hurst Conference Center. The results of the meeting are below.
2023-2024 NCTCOG Executive Board
North Central Texas Officials Elect New NCTCOG President and Executive Board
at 2023 General Meeting
City of Corinth Mayor Bill Heidemann to lead planning agency for the next year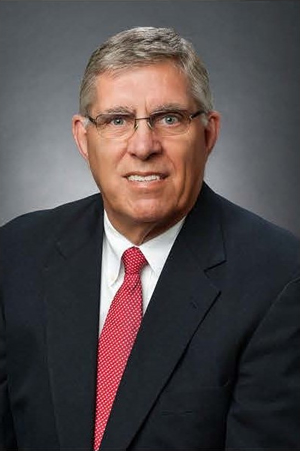 Corinth Mayor Bill Heidemann will preside over the North Central Texas Council of Governments for the next year after being elected president of the regional planning agency's 18-member Executive Board.
Mayor Heidemann assumes the leadership of NCTCOG from Andrew Piel, Councilmember for the City of Arlington, who was elected to the one-year term in June 2022. Councilmember Piel will continue to serve on the NCTCOG Board as Past President. Collin County Judge Chris Hill is the Vice President and Burleson Councilmember Victoria Johnson will serve as Secretary-Treasurer. The officers will serve their positions through June 2024.
Mayor Heidemann is a retired business manager and is currently employed by DATCU, a full-service financial institution serving Denton, Cooke, Wise, Montague, Collin, Dallas, Tarrant, Jack, Parker, Grayson and Clay counties in Texas. He holds a bachelor's degree from University of Wisconsin-Stout and attended graduate school at the University of Wisconsin-Stout and Columbia University.
In his acceptance remarks, President Heidemann thanked 2022-2023 members who rotated off the Executive Board, including Past President and former Rockwall County Judge David Sweet, Terrell Mayor Rick Carmona, Lancaster Mayor Clyde Hairston, and former Mayor Pro Tem of Richardson Janet DePuy for their leadership and welcomed four new members to the 2023-2024 Executive Board: City of Arlington Councilmember Bowie Hogg, City of Richardson Councilmember Jennifer Justice, City of Ennis Councilmember Kameron Raburn, and Aledo Mayor Nick Stanley.
Directors returning to the Board include Dallas County Judge Clay Jenkins, Tarrant County Judge Tim O'Hare, City of Dallas Councilmember Cara Mendelsohn, City of Fort Worth Councilmember Carlos Flores, Denton County Commissioner Bobbie Mitchell, City of Grand Prairie Deputy Mayor Pro Tem Jorja Clemson, Wise County Judge J.D. Clark, City of Euless Mayor Linda Martin, and Ellis County Judge Todd Little. The Honorable State Representative Victoria Neave Criado, District 107, is the NCTCOG Ex Officio member.
The Linda Keithley Award for Women in Public Management
Established in 1986, this award represents an outstanding woman in public management who exemplifies the high standards represented by Linda Keithley during her 17 years with NCTCOG. This award is designed to recognize service as a public management professional through dedicated performance; service to the public management profession through active participation; and service to the community through civic, church, and charity activities.
Presented to Jennifer Wichmann, Deputy City Manager, City of Arlington
Nominated by Jay Warren, Director of Communications & Legislative Affairs, City of Arlington
The William J. Pitstick Regional Excellence Award
Established in 1993 to recognize an individual for his or her strong commitment to the concept and promotion or regionalism, the award is so named in honor of the late Bill Pitstick, former Executive Director of NCTCOG for 26 years.
Presented to Jimmy Perdue, Director of Public Safety, City of North Richland Hills
Nominated by Oscar Trevino, Mayor, City of North Richland Hills
The Regional Cooperation Award
Created in 1996, this award jointly recognizes two or more local governments for outstanding acts of cooperation. The award honors local governments that promote coordination and cooperation to solve regional problems, who do not allow jurisdictional boundaries to be barriers to solutions to those problems, and who demonstrate that joint projects often can provide better use of resources and high quality service.
Presented to Cities of Cedar Hill, Duncanville, and DeSoto
Nominated by Melissa Valadez-Cummings, Deputy City Manager, City of Cedar Hill