Dementia Friendly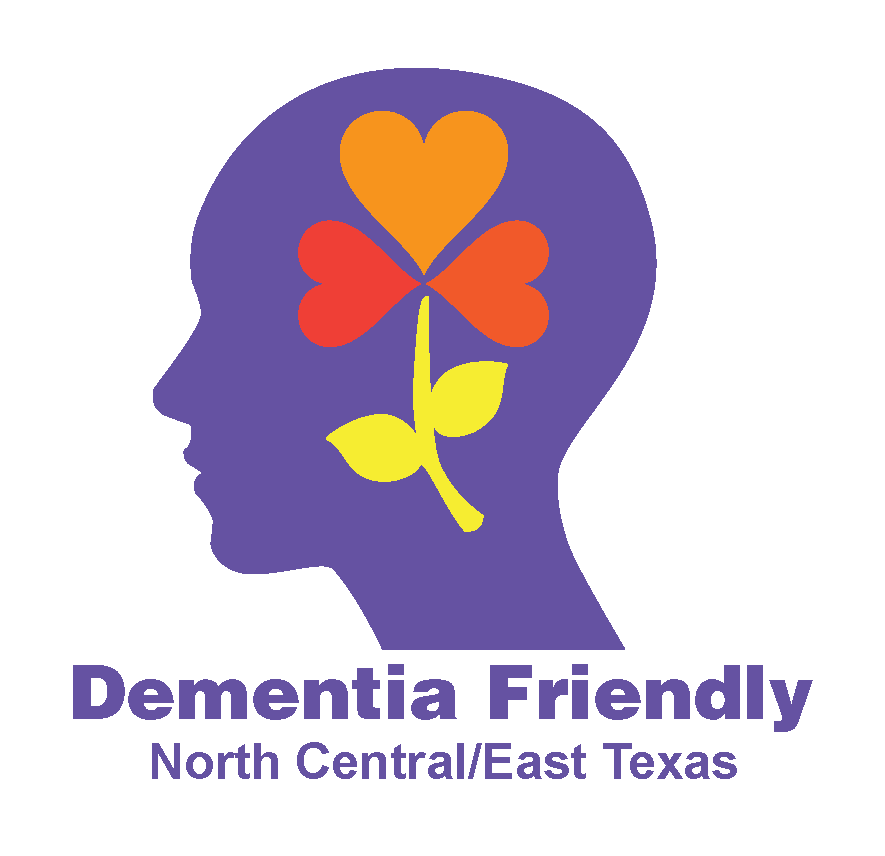 Welcome to Dementia Friendly North Central/East Texas
We help people of all ages with dementia or memory loss stay in their homes. We also support family members who care for loved ones with dementia or memory loss and conduct training for professionals. All of our services are free to those who qualify.
What We Do
Our services include:
Where Our Services are Available
We serve people with memory loss and their family caregivers who live in the greater Dallas, Fort Worth, and Tyler areas. We cover the following counties: Collin, Dallas, Denton, Ellis, Erath, Gregg, Harrison, Henderson, Hood, Hunt, Johnson, Kaufman, Marion, Navarro, Palo Pinto, Parker, Rains, Rockwall, Rusk, Smith, Somervell, Tarrant, Upshur, Van Zandt, Wise, and Wood. Services vary by county.
How to Get More Information
Call 1-800-272-3921. Tambien hablamos espanol.
How We're Supported
Dementia Friendly North Central/East Texas is supported by the Administration for Community Living (ACL), U. S. Department of Health and Human Services (HHS), as part of a financial assistance award totaling $1,000,000, with 75% funded by ACL/HHS and $333,334 funded by project partners, including Alzheimer's Alliance of Smith County, Alzheimer's Associations of Greater Dallas/Northeast Texas and North Central Texas, Baylor Scott & White, Dementia Friendly Fort Worth, James L. West Center for Dementia Care, North Central Texas Council of Governments, and Parkland Health System. The contents of this web page were prepared by the North Central Texas Council of Governments and do not necessarily represent the official views of, nor an endorsement by, ACL/HHS or the U.S. Government.