NCTCOG Emissions Database (NED)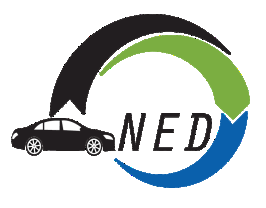 The North Central Texas Council of Governments (NCTCOG) coordinated with the Texas Commission on Environmental Quality (TCEQ) to develop the NCTCOG Emissions Database (NED), an internet-based, password-protected database that contains millions of records of all emissions inspections conducted in Texas since May 1, 2002. Inspection records are updated on a weekly basis with data from TCEQ and are available to law enforcement officers 24 hours a day, seven days a week.
NCTCOG offers free access to NED for all law enforcement agencies. An Access Agreement between the agency and NCTCOG is required. Agencies in the Dallas-Fort Worth area and statewide can request free training on NED and emissions enforcement by contacting staff below.
Law enforcement officers use NED to check the validity of emissions inspections by performing a search of the license plate or vehicle identification number.
The overwhelming response to NED by various agencies has resulted in increased emissions enforcement in the Dallas-Fort Worth area and other regions in Texas. NCTCOG continues to receive new requests for NED access from law enforcement agencies.
Members of the public may check the details of an emissions inspection at www.mytxcar.com.
Staff Contacts