North Texas Freight Terminal Electrification 2020
UPDATE: July 11, 2023
The Call for Projects is accepting applications until 5 p.m. Central Time, Friday, August 18, 2023.

The North Central Texas Council of Governments (NCTCOG), under the Environmental Protection Agency's (EPA) Clean Diesel Funding Assistance Program, is offering approximately $860,000 million in grant funding through this Call for Projects (CFP) for projects that reduce idling from transport refrigerated units (TRUs) of heavy-duty diesel trucks and trailers. Specifically, funding will be used to assist in construction and installation of EPA SmartWay verified electrified parking spaces (EPS) at truck terminals and distribution centers in the Dallas-Fort Worth (DFW) 10-county ozone nonattainment area that will be used to power TRUs while heavy-duty trucks and trailers are on stand-by or currently loading or unloading. NCTCOG will provide rebates to cover up to 30 percent of eligible project unit costs.
Workshop
Date: November 18, 2020
Time: 1:30 PM - 3:00 PM CST
Agenda
Presentation
Call for Project Details
Eligible Applicants:
Any entity which owns and/or operates private freight terminal or distribution center that primarily receives heavy-duty truck TRUs and trailer TRUs and located in the 10 counties currently classified as nonattainment for the pollutant ozone
Eligible Activities:
| | | |
| --- | --- | --- |
| Activities | Maximum Funding Levels | Estimated Unit Cost |
| Electrified Parking Spaces | 30% up to $3,600/space | $12,000 |
| Power Monitoring Equipment | 30% up to $1,800/ equipment | $6,000 |
| Electric Power Kits | 30% up to $900/kit | $3,000 |
Eligible Costs:
Equipment, construction, and installation costs of EPS systems required for completion of the project. Rebates will pay for up to 30 percent of the estimated unit cost.
Eligible Location:
The DFW 10-county ozone nonattainment area includes Collin, Dallas, Denton, Ellis, Johnson, Kaufman, Parker, Rockwall, Tarrant, and Wise counties. Environmental justice areas and freight-oriented development areas within the ozone nonattainment counties will receive scoring considerations for this grant.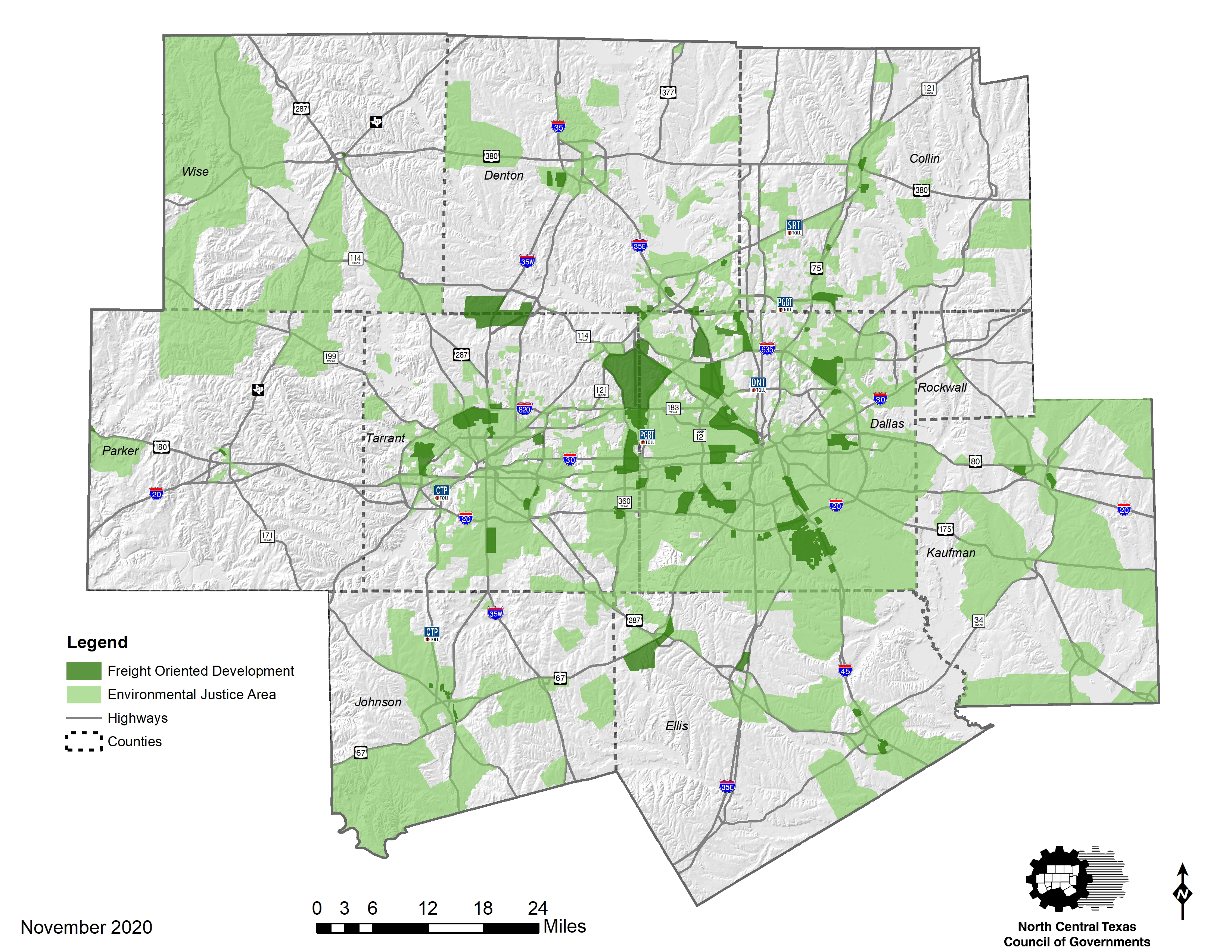 See Call for Project Guidelines for more specific eligibility information in the 'How to Apply' section below.