General Assembly
NCTCOG's 2022 General Assembly was held on Friday, June 24th at the Hurst Conference Center. The results of the meeting are below.
Election of the 2022-2023 NCTCOG Executive Board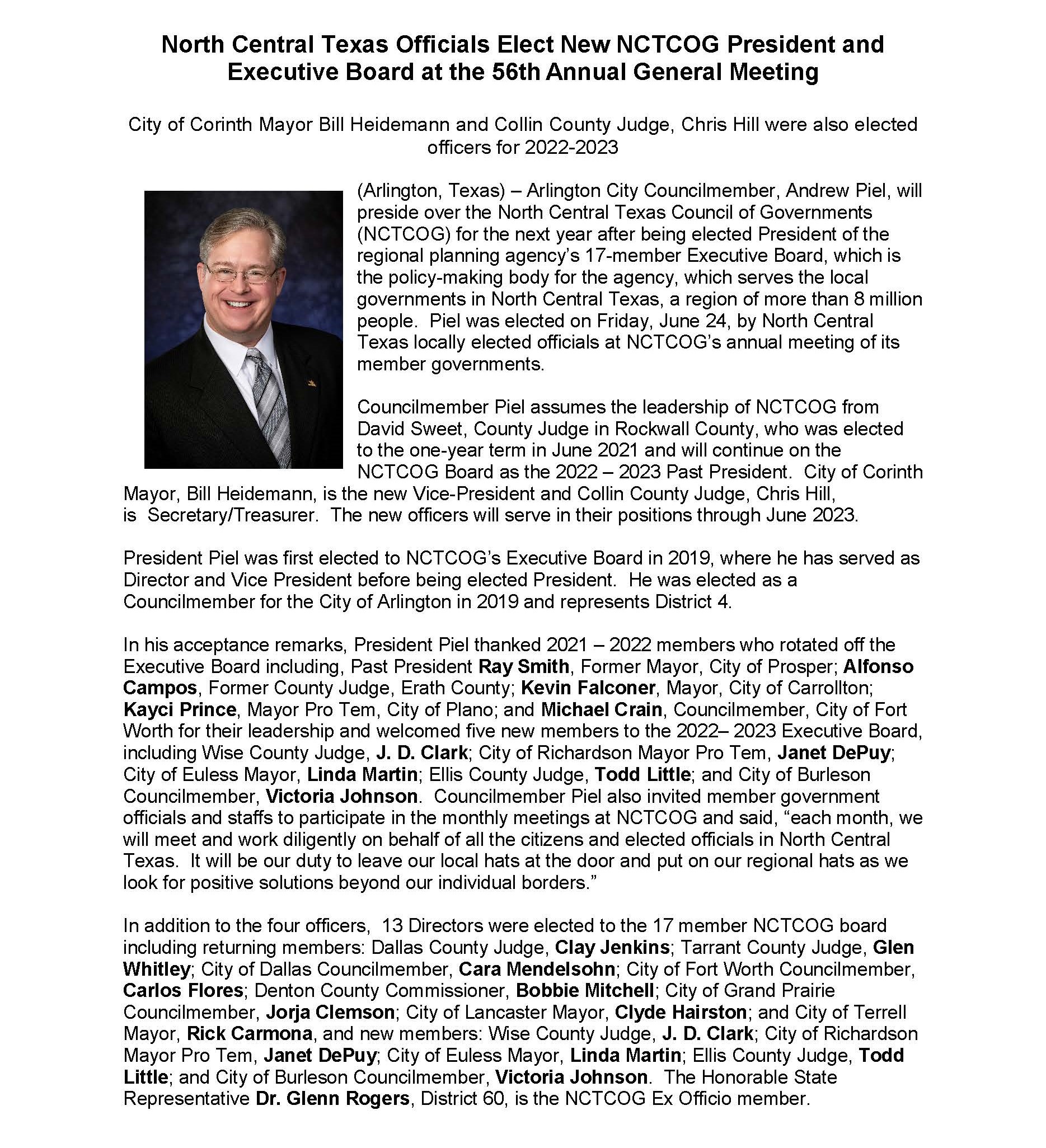 The Linda Keithley Award for Women in Public Management
Established in 1986, this award represents an outstanding woman in public management who exemplifies the high standards represented by Linda Keithley during her 17 years with NCTCOG. This award is designed to recognize service as a public management professional through dedicated performance; service to the public management profession through active participation; and service to the community through civic, church, and charity activities.


Presented to Rebecca Vice, Assistant City Manager, City of Allen
(not present)
Nominated by: Kenneth Fulk, Mayor, City of Allen
The William J. Pitstick Regional Excellence Award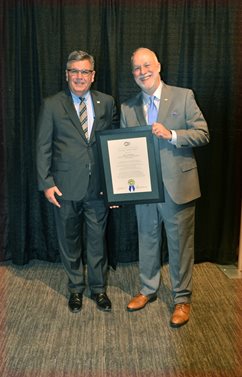 Established in 1993 to recognize an individual for his or her strong commitment to the concept and promotion or regionalism. The award is so named in honor of the late Bill Pitstick, Former Executive Director of NCTCOG for 26 years.

Presented to Dan Johnson, Former City Manager, City of Richardson
Nominated by: Paul Voelker, Mayor, City of Richardson
The Regional Cooperation Award
Created in 1996, this award jointly recognizes two or more local governments for outstanding acts of cooperation. The award honors local governments that promote coordination and cooperation to solve regional problems, who do not allow jurisdictional boundaries to be barriers to solutions to those problems, and who demonstrate that joint projects often can provide better use of resources as well as high quality service.
Presented to Cities of Corinth and Lake Dallas, and Towns of Hickory Creek, and Shady Shores
Nominated by: Shea Rodgers, Chief Technology Officer, City of Corinth